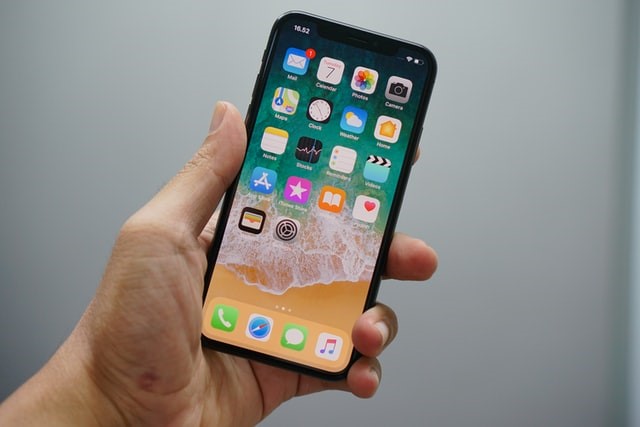 Best iPhone Apps To Manage Your Bills
Paying bills is always something that you cannot delay. Many people forget about submitting their bills and end up paying something extra or getting their bills overdue. This puts a lot of burden on their budget and financial statements. For organizations and individuals, the burden is a lot and both of these entities try to avoid delaying their bill payments. You can either man up an individual or agency that can pay your bills using your debit or credit cards on your behalf. This can be another expense that you have to bear. One of the best and most affordable ways to get this done is to take help from technology and you can automate your bills and other expense management.
In the current digital age, there is so much that you can do to make things more manageable. One of the best things to do is to use different apps that are available for iOS and Android smartphones and other handheld devices. Many of these apps are available for free while others have a paid version that can get you a few extra features to use. You can download these apps using RCN's high-speed internet services. You can order RCN's internet services using RCN Customer Service and get things processed. For now, here are a few apps that you can use to manage your bills and make your life easy and manageable:
Spendee
The app can help you save money without making much effort. It is free to use and is very helpful for people who want to optimize their budget and track their spending. You can take responsibility and know where your money goes and manage your money. The app allows you to keep your money in one place and connect the app with your online banking platform. You can also organize your and analyze your expense and optimize your spending by categorizing your money according to the things that you spend on the most. You also get insights on almost all the aspects of your budget and learn through personal insights.
App Store Rating: 4.6
Prism Pay Bills, Bill Reminder
When you are living alone or somewhere in a foreign country, you are supposed to be very vigilant when it comes to paying bills and never miss out on deadlines. If you have the habit of not paying your bills on time, then Prism is one app that can help you with paying your bills automatically and track them as well. You can also receive due date reminders that can keep you one step ahead of everything as far as your expenses are concerned. You can use the app for free where the app can help you review your income, maintain account balances and keep your monthly expenses within your budget. Some additional features of the app include same-day bill payments for free, easy to interpret graphs, the provision to review past payments and so on. All in all, if you want an easy to handle application, then this app is something that you need.
App Store Rating: 4.7
Wallet – Daily Budget & Profit
The app gets you the freedom to plan your budget and track your spending and lets you stay in control. You can successfully track your spendings and achieve your financial goals. You can actively manage your expenses across different banks, currencies and other financial institutions very easily. The app is constantly developing its functions and design to help you get rich. You can use the best financial advice using the interesting financial blog and gets easy and real-time goal tracking for yourself. You can set your recurring or one-time expenses in each category and monitor the outcomes daily. You can also use the easy-to-understand graphs and look at financial overviews so that you can have a peek at your credit and debit cards, debts, financial status and more.
App Store Rating: 4.6
Mint
One of the best things about managing money in the world today is that you can always reach your goals using different ways. You can reach your goals using personalized insights, track spendings, monitor subscriptions and use custom budgeting. You can do all of this for free by easily viewing your monthly bills, set your financial goals and improve your financial habits. The money management app brings together all your finances that range from balances and budgets to your credit history. The app helps you track your bills alongside your account balances, the app can help you make expenses manageable. You can keep tabs on your debt and get bill reminders so that you can put an end on any extra charges that you have to pay due to late fee submissions.
App Store Rating: 4.8
You Need A Budget
This is one of the apps that can help you get into less or no mess at all while you are budgeting and maintaining your finances. You can get a grip on your personal finances, pay off your debts and bills, increase your savings and reach your goals faster than ever. One of the prominent features of the app includes a secure bank syncing mechanism that can allow you to put everything in one place for real-time expense tracking. You can calculate your money in debt and loans with a powerful loan planner tool with financial goal tracking.
App Store Rating: 4.8
Bills Organizer & Reminder
The app can help you with late payments and late payment fees and avoid running into penalties and low credit scores for yourself. One of the main ideas of using this app is to get a tool that can help you track and manage your bills and keep a track of all your expenses. You can see all the approaching bills and send payment reminders for any due dates and bills that are due. This way you will never miss out on any bill payments and always pay your bills on time. You can also organize your bills and get notifications on the app whether the app is open or close. You can also mark the bills you have paid as "Paid" so that you can sort out the paid and unpaid bills easily. The Calendar used by the app gives you a month-wise view along with the payment statuses of bills as well. You can always keep everything secured using Passcodes and other security options used by the app.
App Store Rating: 4.7
Conclusion
In the end, one can say that there are so many iPhone apps that you can use to keep things, especially your income and your bills. Many times you end up paying a lot more than you should just because you have bills that are past your due dates. You can use these apps to avoid all kinds of late fees and payments for free. However, you can use the paid version of the app and use some additional features of the app.