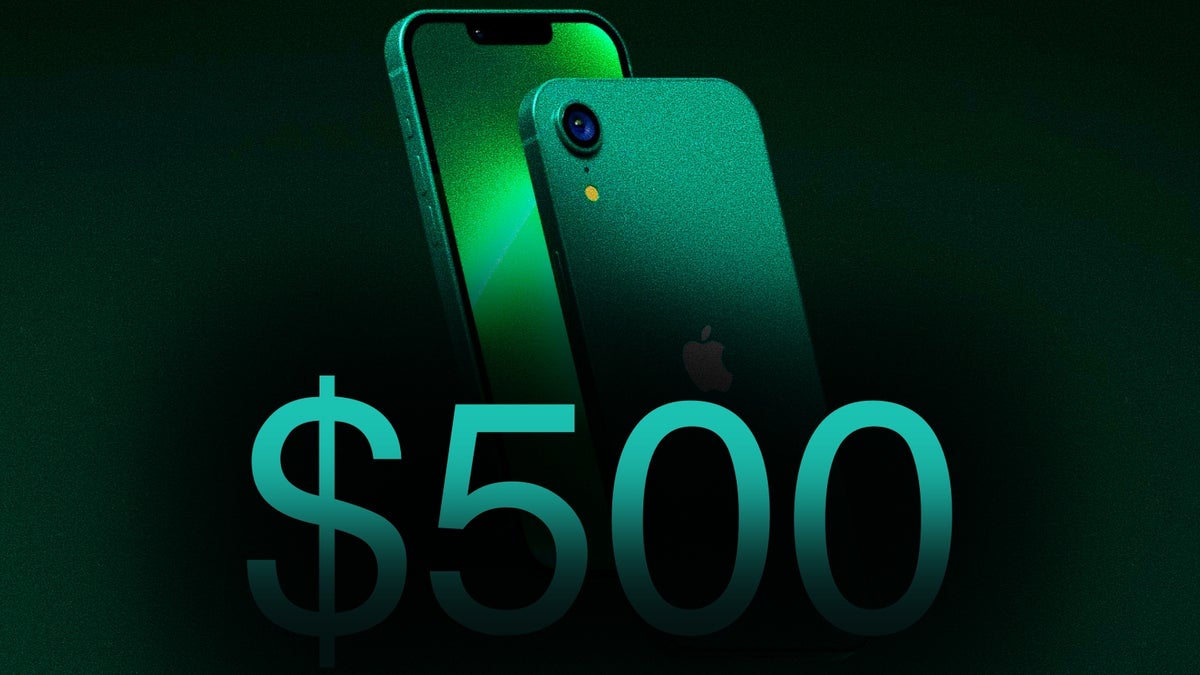 Apple declaring war on budget Android phones! Low-cost iPhone SE 4 to end Samsung-Google rule
Surprise, surprise!
As per fresh new Counterpoint research numbers, Apple is crushing it when it comes to sales… Tim Cook & Co rule the newly-released top 10 best-selling smartphones chart for 2022, but ranking 8/10 of the phones on that chart might not be satisfying enough for Cupertino.
People love the iPhone. Correction: People love iPhones. All models, any price point, old ones, new ones, small iPhones, large iPhones, etc.
Now, for the sake of this story,
why
people love and buy the iPhone isn't really a crucial question. Whether it's for the performance, reliable battery and camera, or simply because of iMessage, folks around the world will keep buying iPhones, which means Apple will keep… making them. And the latest proof of that harmonious demand-supply relationship could be the long-rumored iPhone SE 4!With a recycled design but the latest and greatest chip from Apple, the original iPhone SE (Special Edition) was first released in 2016, and has since become the company's version of a mid-range/budget Android phone – similar to what the Pixel 6a and Galaxy A53 are for Google and Samsung.
Fast forward to today, the dated-looking but super-powerful and affordable iPhone SE (2022) ranks 9th on the aforementioned top 10 best-selling smartphones chart, flying past every Android flagship phone – an impressive feat for a device with a 9-year-old design. 
So… Apple's making a new iPhone SE! Because people will buy it.
Let that sink in…
Anyway, here's what to expect from the new iPhone SE, and why this seemingly unimportant device might change the way we look at budget smartphones… forever.
Don't buy an iPhone SE (2022) now; iPhone SE 4 with modern design coming in 2024 to put an end to Google and Samsung's mid-range reign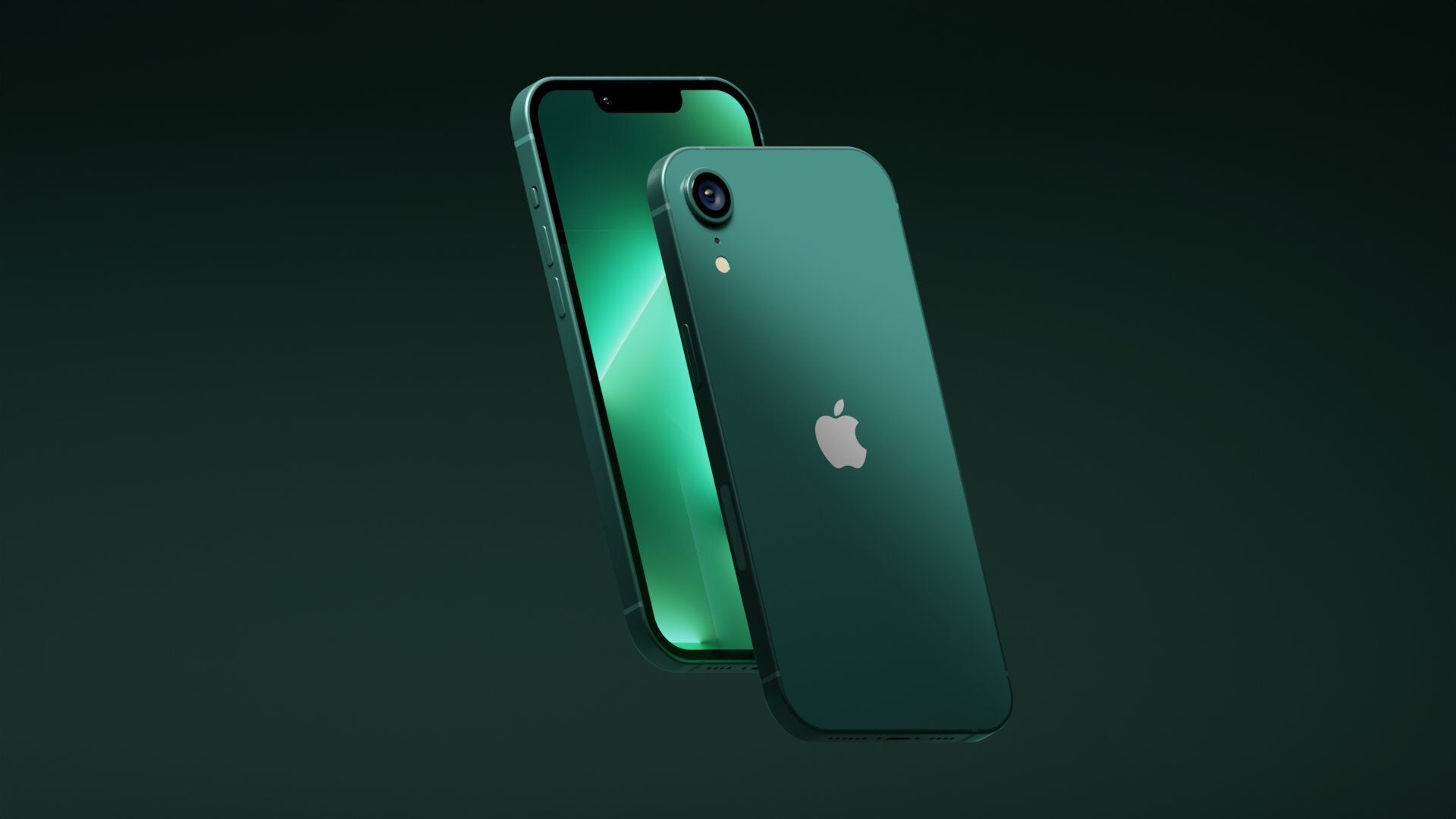 The new iPhone SE is expected in the spring of 2024; to look and work like an iPhone 14.
Before we talk about the hot mid-range phone market, it's worth mentioning that the iPhone SE 4's future was uncertain for a while (in a way, still is)…
At first, leaks and rumors from last year said the next iPhone SE would be released in 2023 (didn't happen). Other insiders claimed the new Special Edition iPhone was going to arrive in 2024, while eventually (and most recently) sources told us that the SE iPhone is… dead, canceled and never to be seen again.
Now, supply chain analyst Ming-Chi Kuo, joined by the folks from The Elec, are telling us the iPhone SE 4 is very much alive and scheduled for a release in the spring of 2024! While that's in line with my personal expectations and Apple's biannual release schedule for the iPhone SE model, there's a tiny little plot twist…
Although "Apple logic" points towards an iPhone SE 4 that looks more like an iPhone XR, Cupertino might be somewhat generous this time around, as Kuo and The Elec are telling us to expect what's basically an iPhone 14. This means (again, according to recent reports) the iPhone SE 4 should come with:
The iPhone 14's design – with a notch, Face ID
6.1-inch OLED display with a 60Hz refresh-rate
A16 Bionic chip (expected to power the iPhone 15), 4-6GB RAM, 64GB base storage (unless Apple gets too generous and offers 128GB at the same price)
USB-C charging port (to debut on iPhone 15) with USB 2.0 charging/data speeds
The $750 iPhone XR from 2018 is one of the most popular "affordable" iPhones ever. Apple is now expected to take the 6.1-inch model for another spin – this time, at a lower price and even better feature set. With that, the iPhone SE (2022) – iPhone SE (2024) upgrade might be one of the most significant model upgrades in the history of smartphones.
iPhone SE 4 – the camera and price of Apple's 2024 mid-range contender could determine how it stacks up against top mid-range phones from Samsung, Google (but also, iPhone 15)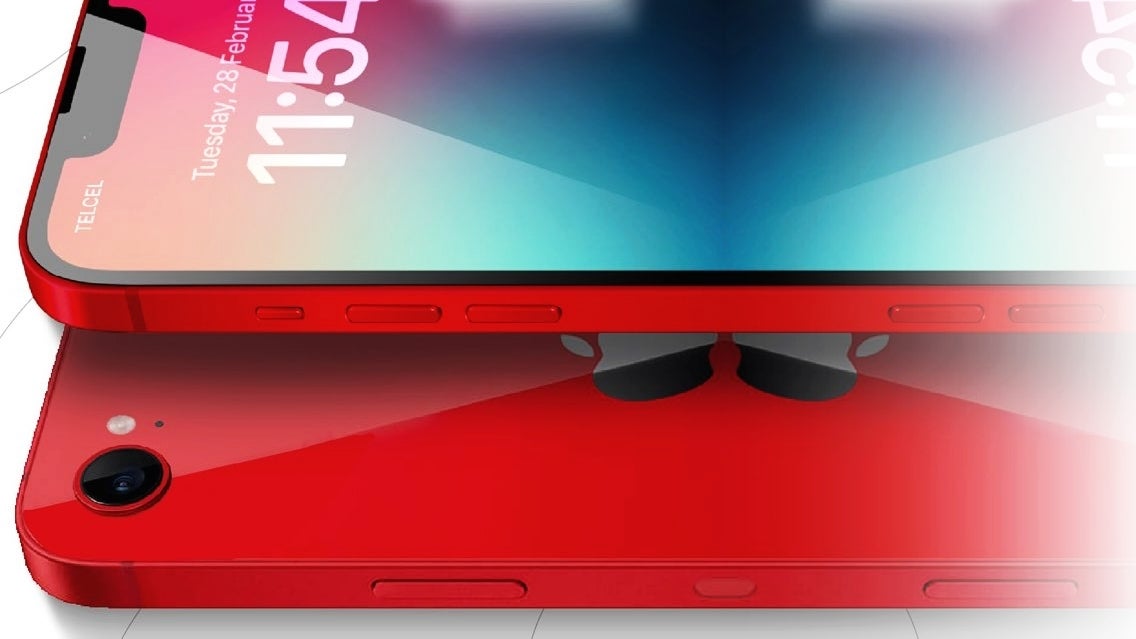 Let's say the iPhone SE 4 is basically an iPhone 14 but with only one camera on the back? Are you in?
If Kuo and The Elec's reports pan out (both sources are fairly reliable), the only two big questions around the new iPhone SE 4 that remain to be answered are the camera situation and price of the phone.
To the question of cameras, it's very safe to assume that the iPhone SE will inherit exactly the same Face ID system that's found on the iPhone 14, including the 12MP selfie shooter, which takes very good photos and class-leading 4K videos. However, when it comes to the rear camera system, that's where predicting what Apple's going to do becomes slightly trickier. 
On the one hand, it'd be cost-effective to reuse the exact same rear design and camera sensors from the iPhone 14, as Apple wouldn't need to produce a whole new rear chassis for the iPhone SE, which involves the mockup, testing and production of a whole new design.
That costs money.
On the other hand, Apple could choose to give the iPhone SE 4 just one rear camera (like every other iPhone SE so far), and reduce production costs that way. Furthermore, an iPhone SE 4 with just one rear camera would make it far easier to upsell the iPhone 15, which is not only expected to feature dual rear cameras but also a 2x optical-quality zoom, achieved thanks to a 48MP camera.
Regardless, it's almost surefire that the primary camera on the iPhone SE 4 will be a 12MP sensor and not the 48MP shooter found in this year's iPhone 14 Pro. What's hard to tell is exactly which 12MP sensor Apple's going to use. For example, the iPhone SE (2022) uses the ultra-dated 12MP sensor of the iPhone 8, but combined with far more recent and advanced image processing (from iPhone 13).
Even if it's more expensive, the 2024 iPhone SE 4 could easily challenge the upcoming Pixel 7a, Galaxy A55, Pixel 8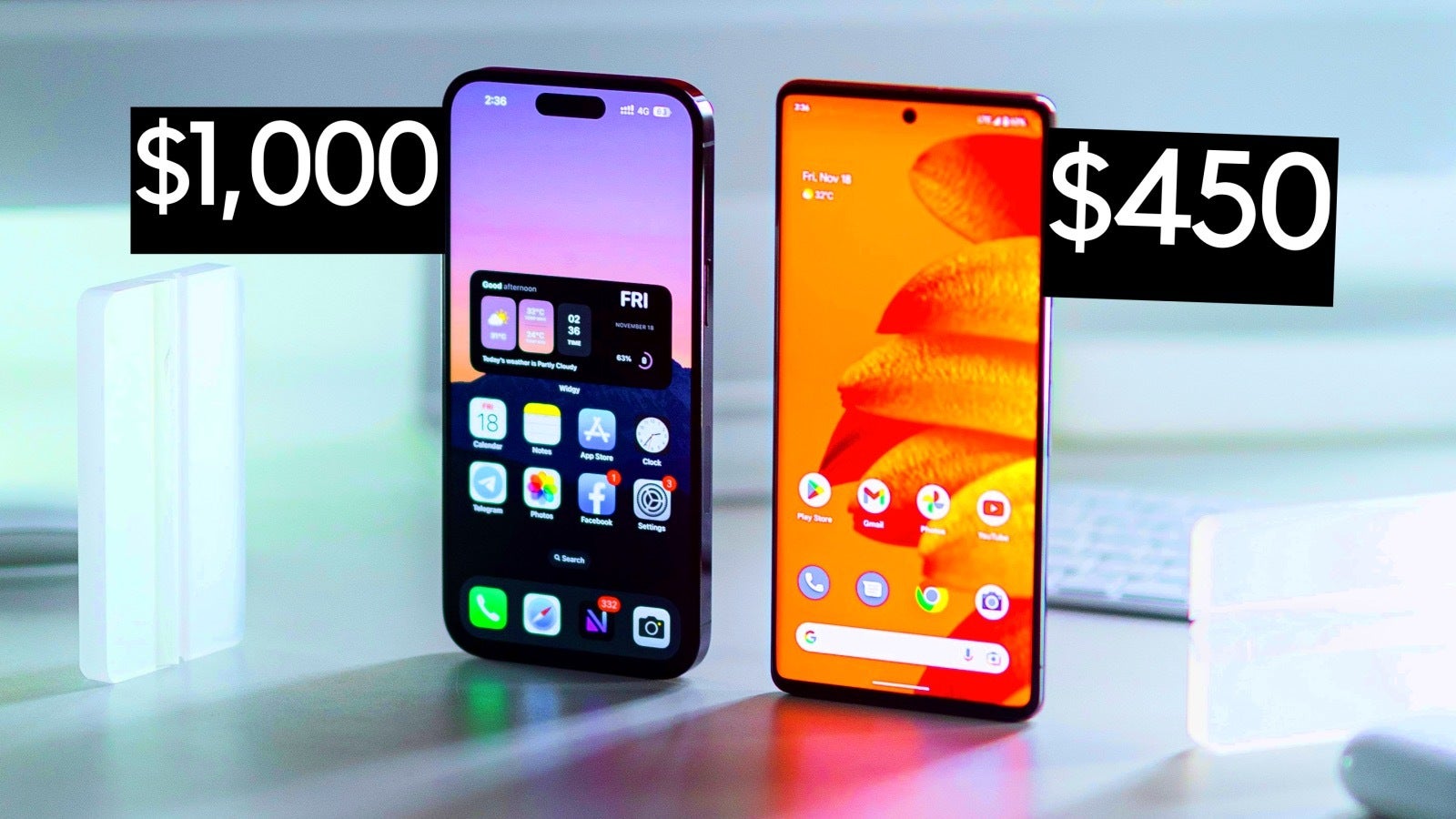 2024 is 2024. As far as 2023 is concerned, I still expect the upcoming Pixel 7a to be the best-value phone of the year.
Comfort zone – a place/situation in which you feel comfortable and in which your ability and determination are not being tested; you feel safe or comfortable, especially when you choose to stay in this situation instead of trying to work harder or achieve more.
Cambridge, Oxford
To reiterate, according to leaks and rumors, next year's iPhone SE 4 should basically be an iPhone 14.
Now, how does Apple make virtually the same iPhone but at what should be half the price? As you might know, the iPhone SE (2022) launched at $430, which is nearly half the price of the $800 iPhone 14. Well, the answer here might be that… the price of the iPhone SE might have to change.
iPhone prices around the world have seen massive bumps, and Apple's expected to increase prices for the upcoming iPhone 15 series too. This indicates that what could've been a $400-450 iPhone SE 4, might end up costing at least $500 in the US and probably closer to €700 in places like Europe.
That being said, while $500-550 certainly isn't $400, the 2024 iPhone SE should still manage to make Android phone-makers nervous! Right now, Google's Pixel 6a and Samsung's Galaxy A53 are some of the best-selling mid-range phones, which also bring a ton of value for money. However, Google and Samsung's comfort zone/segment might soon be interrupted.
Some of the affordable but great-value Android phones we expected to see before the release of the 2024 iPhone SE 4 are the:
Google Pixel 7a
Google Pixel 8
Samsung Galaxy A33
With prices expected to range from $450-650, current and new Android mid-range phones might no longer be the obvious choice for those willing to get the best affordable phone on the market, which runs iOS (in other words, an iPhone). Of course, your OS preference will play a huge role in that decision before anything else, which is why I'm putting an emphasis on iOS here.
iPhone SE 4 will challenge Apple's own flagship iPhone 15 too, which might no longer be the best-value option for Apple users
Referring back to the beginning of the story, yes – Apple's idea of a mid-rang iPhone is quite a bit different than that of Android…
While Samsung and Google try to give you as much as possible for less – multiple cameras, large batteries, and high-refresh-rate displays, Apple's way of making an affordable phone is to recycle an older design while throwing in the most powerful chip on the market to go with the throwback look. And who's to say what's the right/wrong approach here?

If sales are any indicator, it's actually Apple that's on the right track. Of course, it'd be nearly impossible for me to recommend the current iPhone SE over a phone like the Pixel 6a, but try telling that to the millions of people who bought the dated-looking iPhone SE last year!
According to Counterpoint, the iPhone SE 2022 was the 5th best-selling phone in the world last August.
But a modern-looking iPhone SE 4 with Face ID, and a larger 6.1-inch OLED display? Now, even if this one turns out to be $100 more expensive than the current SE, coming in at $530, it might actually change the way we look at the mid-range phone segment. And competition is always good.
Sure, having a 120hz display is nice, and Android phones will likely give you more storage and an extra camera (sometimes a useful one), but Apple's unmatched A16 Bionic chip and a promise for five or more years of timely software updates at a price of $500? That offer might be too hard to beat if you don't mind iOS.