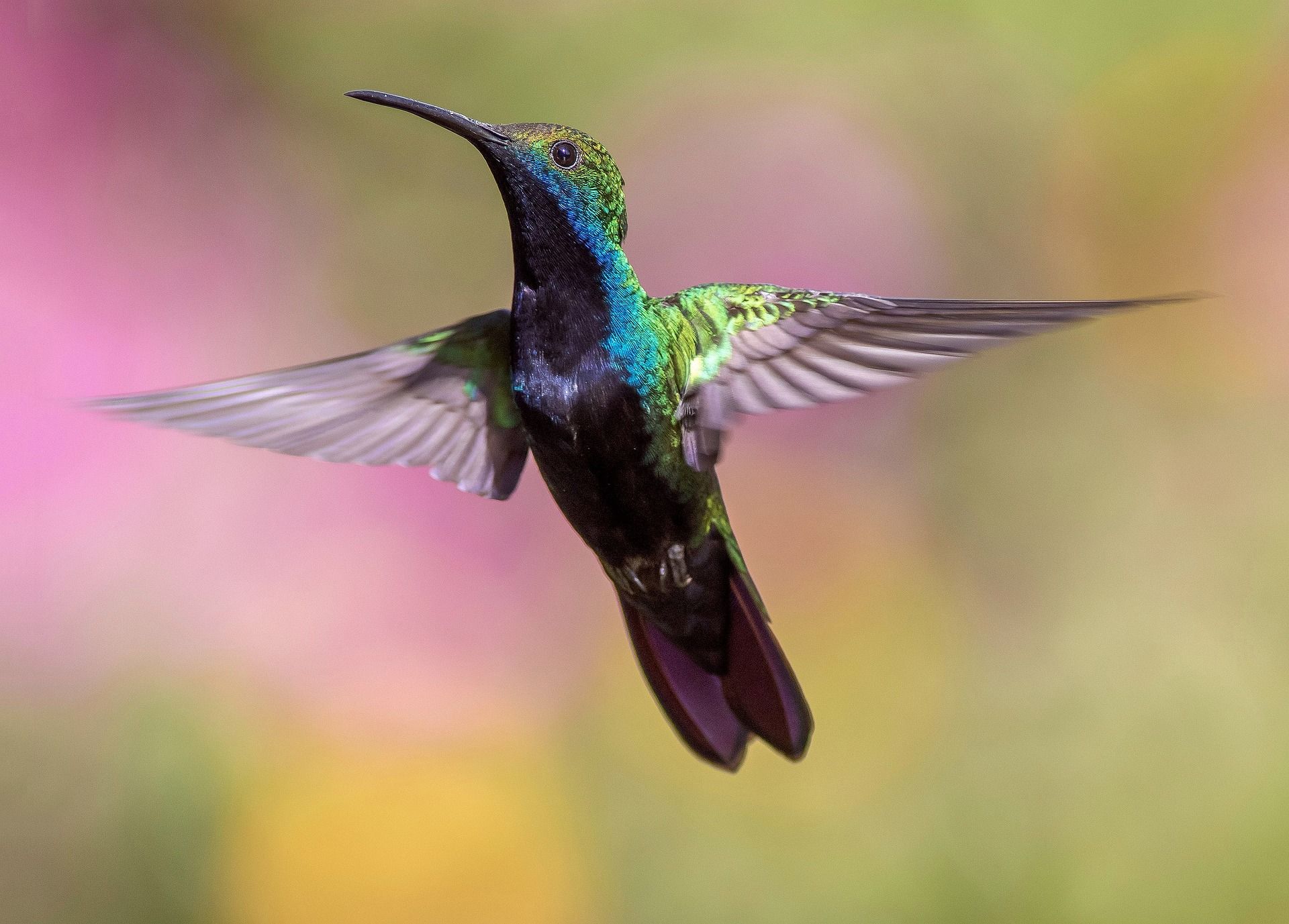 8 best birding apps in 2023
Birding, also known as bird-watching, is a fun recreational activity that involves observing and identifying birds. There are currently over 50 million birders in the United States alone. Birding can be done anywhere, from your own backyard to remote field sites. It's an excellent way to get exercise and fresh air, all while connecting with nature.
Whether you're just starting out or have been birding for years, there's always something new to learn. However, identifying birds can be a tricky task if you don't have the right tools. That's where birding apps come in handy, which take advantage of the camera on your Android device. In this article, we'll introduce you to some of the best birding apps available on Android to complement your birding toolkit. These apps can help you identify specific species, learn about their habitats, and even connect with other birders.
So whether you're a beginner or an experienced birder, in addition to the best Android apps for your device, these birding apps are a must-have for any bird-watching adventure.
1
Audubon Bird Guide
The Audubon Bird Guide is an impressive app that helps you identify and learn about over 800 types of birds in North America. You can see pictures, hear their sounds, and read in-depth information about them. The free app also lets you keep track of the birds you see and helps you find places near you where you can go birdwatching. You can even share photos and news with other bird lovers.
There's also no need to worry about a spotty internet connection while birding. You can download an offline field guide to have access to all the photos, bird call audio, and range maps even when you're off the grid. Lastly, you can be notified when a specific bird you're looking for is close by. It's like having a personal birdwatching assistant right in your pocket.
2
Merlin Bird ID by Cornell Lab
Merlin Bird ID is designed to help you identify birds using eBird, which is a massive database filled with information about bird sightings, sounds, and photos. With four different identification methods to choose from, the app provides expert tips, range maps, and photos to help you learn about the birds you encounter.
The app also offers downloadable packs featuring photos and sounds for birds in different regions, and they're available in multiple languages. Merlin Bird ID can use your location to suggest the perfect pack for your area. The app is linked to eBird's global database, which includes over 1 billion observations of birds worldwide.
3
ChirpOMatic USA
ChirpOMatic is a simple app that helps you identify different bird sounds by recording them and using cutting-edge technology to match them with specific bird species. It's super easy to use and doesn't require any complicated editing or manual work. You can save and share your recordings and even help make the app better by submitting sound samples. However, it's not free; you'll need to pay a one-time fee of $4 in order to use the app.
4
Picture Bird – Bird Identifier
The Picture Bird app is a top-notch tool that can identify any bird species just by looking at a photo or listening to its sound. It uses advanced machine learning to identify more than 1,000 bird species and provides highly accurate results. The app also gives you lots of information about each bird, including what they look like, where they live, what they eat, and more. You can even save your observations and share them with your friends.
You can upgrade to a Premium Picture Bird account for even more features. There's a 7-day free trial available, after which you can pay $3/week, $6/month, or $30/year to get access to 10k+ bird species, free consultations with bird experts, unlimited bird identifications, and more. It's a fun way to learn more about the birds around you and impress your buddies with your newfound knowledge.
5
Smart Bird ID
Smart Bird ID is an ad-supported app that lets you identify over 1000 bird species from the US and Canada just by looking at a picture or listening to their sound. You can keep track of your bird observations in a journal and share what you've found with others. You can also listen to bird songs and take quizzes to get better at identifying different species. If you'd like to be notified when a specific bird is in your neighborhood, you can enable bird watch notifications.
Smart Bird ID is easy to use, has a simple design, and you can even use it offline. By enabling your location, you can not only see which birds have been identified nearby, but you can also contribute to the community by sharing your own sightings. If you'd like to remove ads and unlock all the app's features, you can subscribe for $6/month or $30/year. The subscription includes access to a team of ornithologists to answer any bird questions you have.
6
Bird Buddy: Smart Bird Feeder
Bird Buddy is an innovative app that works with a smart bird feeder that can be purchased on the Bird Buddy website. The bird feeder includes a special camera that can take pictures of different bird species, and it uses smart technology to identify them within the app. You can learn all about the birds you're seeing and even share access to your bird feeder with others.
Plus, you get to help collect important information about bird migrations and populations. The smart bird feeder is an effective way to become engaged in bird-watching and help protect our feathered friends.
7
eBird by Cornell Lab
The eBird app is perfect for bird watchers who want to help with scientific research and conservation efforts. You can easily record and share your bird sightings with the global eBird database. The app has a full list of different kinds of birds from all over the world, and it can even give you feedback on rare sightings.
It's straightforward to use and has quick entry tools, GPS location plotting, and downloadable bird packs. By downloading a pack, you'll have access to a list of birds that you're likely to see in your region, even without an internet connection. eBird is available in multiple languages and is the only app that sends information directly to eBird accounts on the web.
8
GoBird – Guide to Nearby Birds
GoBird is a free bird identification app that you can use no matter where you are in the world. It helps you find places to go bird-watching, identify different bird species, map out where you've seen birds, and even listen to their calls and see their pictures. The app is a breeze to use with a clean, fast, and simple interface. It's perfect for learning more about the birds around you and will help you become a better birder overall.
Time to get out and explore with the best birding apps around!
Birding is a fantastic way to connect with nature, get some fresh air and exercise, and learn about the amazing world of birds. It also provides a host of benefits that come from being outside in nature. Studies have shown that spending time in nature can reduce stress, improve mood, and boost overall well-being. So not only can birding be a fun and rewarding hobby, but it can also have a positive impact on your physical and mental health.
With the help of these apps, you can become a skilled birder and enjoy all the benefits that come with spending time in nature. That's definitely a win-win! Which birding app is a must-have on your Android device?