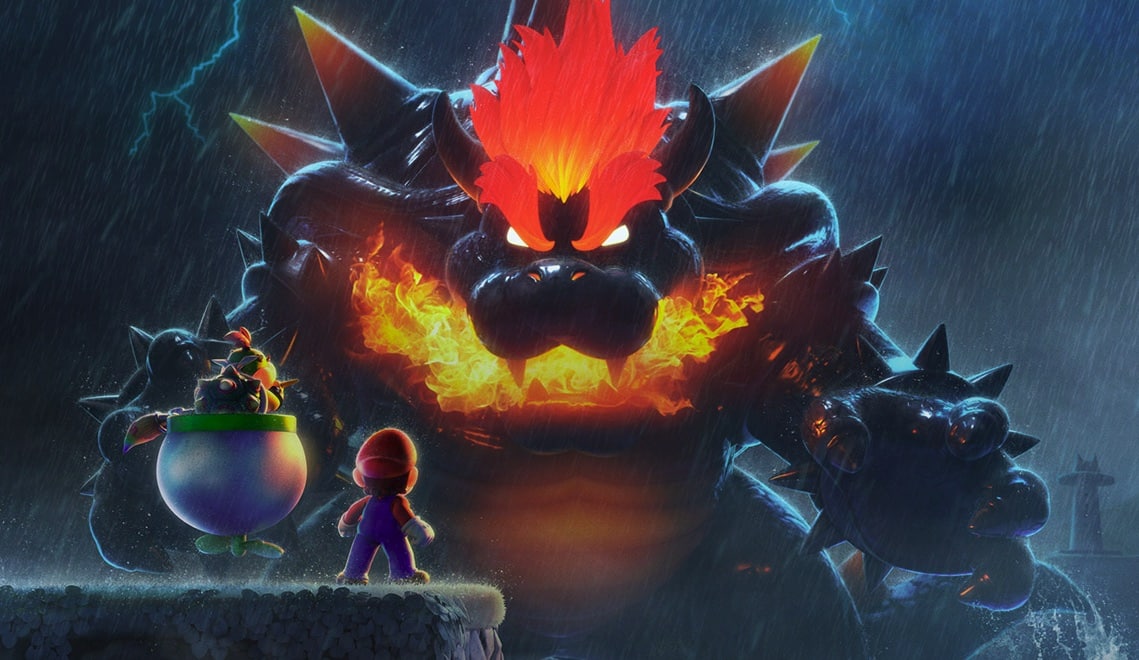 11 major predictions for video games in 2023
Video games are set for a massive year in 2023, between blockbuster new releases, industry developments, rising trends, company pivots, and grand ambitions. While game developers tend to hold their cards close to their chest, we already know plenty about what's coming in 2023, thanks to several years of delays, and long development cycles for current generation consoles. That said, there's always a certain level of unpredictability for the video game industry, with global and economic circumstances largely shaping what is and isn't possible.
In a discussion about the year ahead, the GamesHub team has come together to gaze into the crystal ball of the future, and predict exactly what's in store, from surprise video game sequels and franchise returns, to potential challenges along the way. Our predictions chart a wild course for the future – sometimes realistic, sometimes hopeful – where all our video game dreams may finally be released.
These are GamesHub's biggest video games industry predictions for 2023.
---
Super Mario 3D World + Bowser's Fury gets a surprise sequel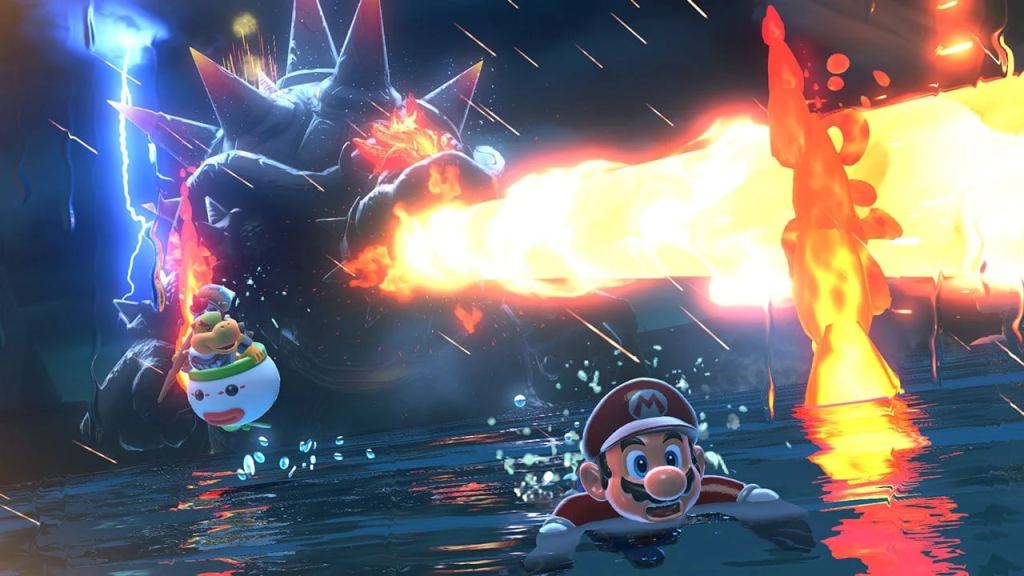 Super Mario 3D World + Bowser's Fury was a big surprise when it launched for Nintendo Switch in 2021. Not only did the pack contain an impressive remaster of one of the Wii U's best games, it also introduced a riveting side chapter – the standalone Bowser's Fury. In this adventure, players roam free in a wide open world collecting trinkets, and attempting to avoid an overpowered Bowser as he haunts you across the skyline.
It's gorgeous, colourful, and one of the most innovative experiences Nintendo has ever released. Post-launch, it appeared to herald a new era for the Mario franchise. Yet in the end, it was never expanded into a larger experience. In 2023, we predict the long wait to hear more about Bowser's Fury will end.
After the dust settles on The Legend of Zelda: Tears of the Kingdom, Nintendo fans will look to the future. In a perfect world, a sequel in the mould of Bowser's Fury would be on the horizon.
---
No Switch Pro 4K for 2023
Complaints about the hardware performance capability of the Nintendo Switch have grown over the last few years – particularly in the wake of titles like Bayonetta 3 and Pokemon Violet/Scarlet, which all suffered from issues with texture pop-in, slow loading, and muddy textures. Despite this, we predict 2023 won't feature the debut or announcement of the long-rumoured 'Switch Pro' capable of 4K graphics and heartier performance.
The economic circumstances aren't right. The global manufacturing circumstances aren't right. People have less expendable income as cost of living pressures mount, and there's a general sense of uncertainty in the air. Plus, it's clear that plenty of people are still happy to purchase the currently available models.
There'll be plenty for existing Switch owners to enjoy in 2023 regardless, including blockbusters like The Legend of Zelda: Tears of the Kingdom. This should tide everyone over until Nintendo – and the global economy – is ready for a new console.
---
Netflix launches games on consoles and PC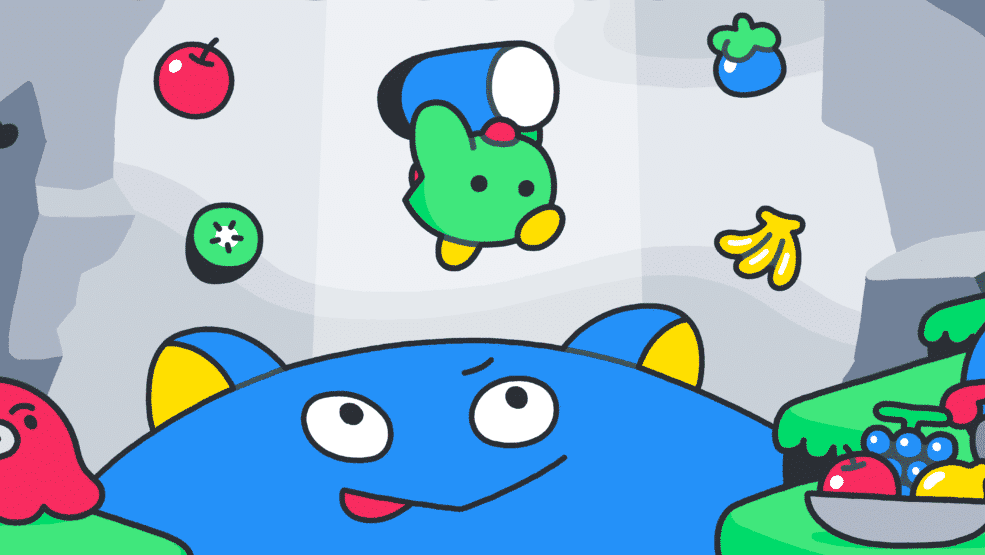 Netflix forged a blazing path into the video games industry in 2022, launching a robust library of original and upgraded games for mobile devices – including the addictive, heart-stealing Poinpy, and surprise sequel Reigns: Three Kingdoms. It also took ownership of the mobile ports for Immortality, Into the Breach, Desta: The Memories Between, Kentucky Route Zero, and plenty of other essential video game titles. Netflix has seemingly hand-picked its mobile library, with an eye for quality and endearing indie hits.
In 2023, we predict the company will expand its ambitions again, launching its mobile offerings on other platforms, first on PC, and then on consoles. With its vast library of partners, a number of standalone studios on board, and ambitions to claim more space in the industry, it's likely Netflix will begin a major publishing push everywhere video games can be found. In fact, they've also already formed an in-house studio to make a PC multiplayer shooter.
---
Vampires are in, space horror is out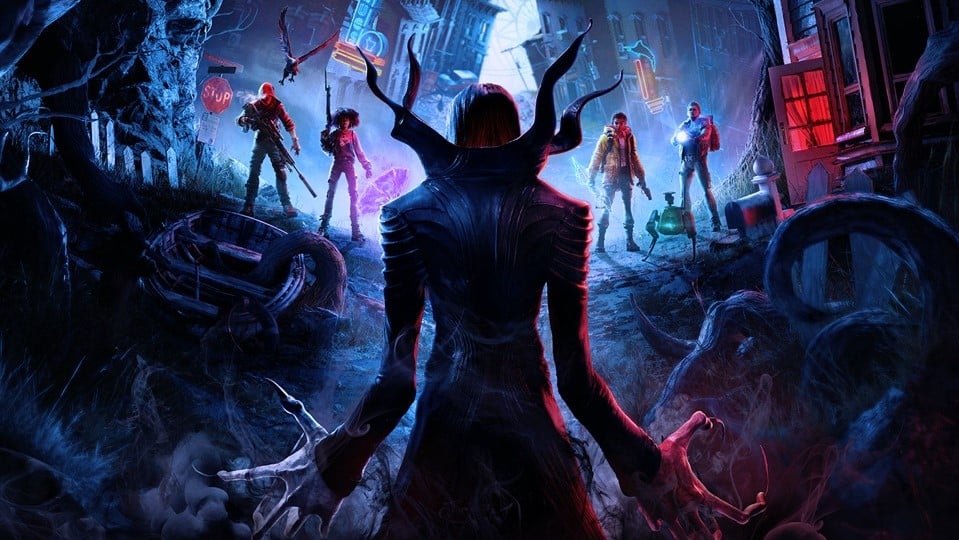 Space horror became high fashion in 2021 and 2022, thanks to a range of spooky, slimy hits like Returnal, The Callisto Protocol, Dolmen, and GTFO. This resulted in a veritable wave of similar games, some of which are planned to launch in 2023 – the Dead Space remake, the mystery PS5 exclusive nicknamed 'Ooze', Scars Above, System Shock, and more. But as in Hollywood, trends tend to wax and wane – and space horror is likely to be on the outs as we head towards the end of 2023.
Read: The best vampire video games of all bloody time
We predict it will be replaced by a return of the vampire genre – heralded by the arrival of adventure games like Evil West, Gungrave G.O.R.E, and Redfall. While we wouldn't be so bold as to say 2023 will play host to the return of the long-embattled Vampire: The Masquerade – Bloodlines 2, anticipation for this title (and the excitement of Redfall) could contribute to a vampire genre resurrection.
---
E3 2023 is the final nail in the coffin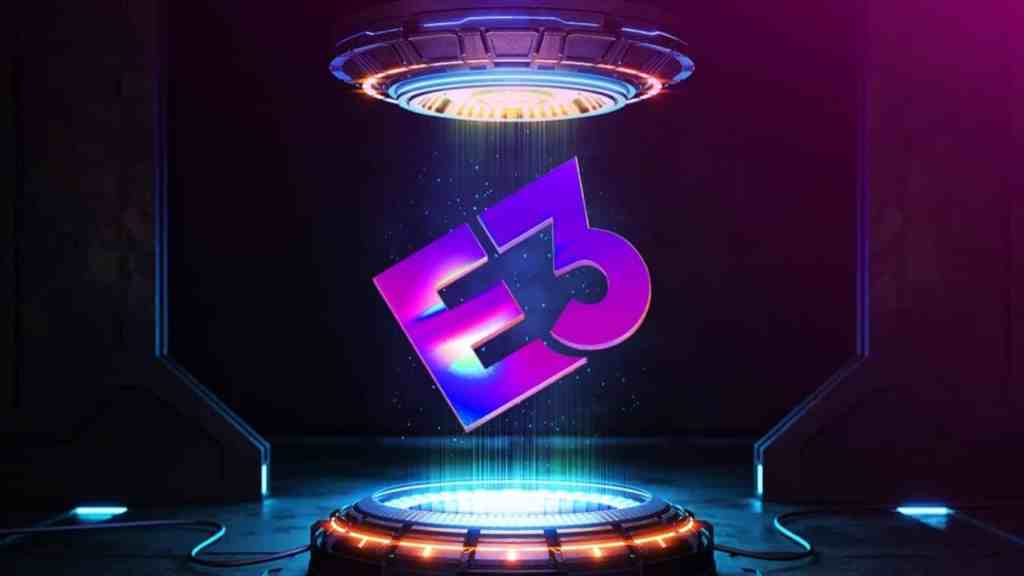 It's fair to say the pandemic has reshaped what we expect from video game events, and how we engage with them. This is riding against the relaunch of E3, which returns to a hybrid in-person and online format in 2023.
The rise in competition, the loss of support from major companies, and the subsequent scattering of video game announcements have all contributed to a surprising loss of interest in E3 as a mainstream gaming event. In the past, video game announcements arrived all at once in the middle of the year, with announcements and major showcases being corralled into one physical space. Since the pandemic, video games are more commonly shown off during individual developer summits, and online presentations that occur all year around.
The Game Awards host and creator Geoff Keighley has also essentially slipped the rug out from under E3 in recent years, establishing smaller conventions and celebrations that are far more palatable and accessible to global, online audiences than E3 itself. While the convention does have new blood on board, in the form of PAX organisers ReedPop, the enthusiasm for the event may have already waned.
In 2023, E3's days feel numbered. The future success of the convention will depend heavily on this year's show – which could be a major pivot point for organisers.
---
Studios stop announcing long-tail release dates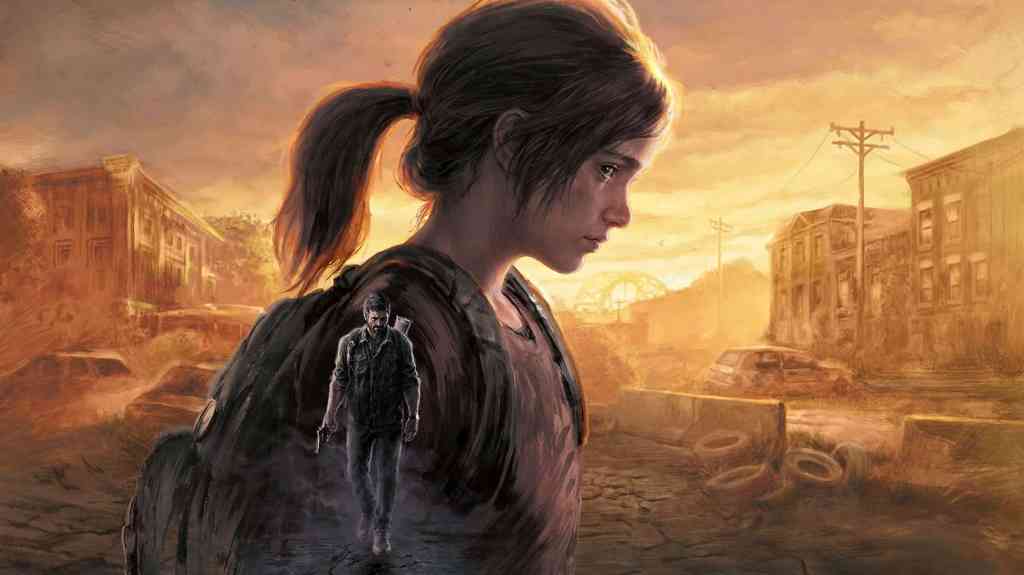 Video game delays became common in 2020, 2021, and 2022, thanks to three long years of pandemic conditions. Workers got sick. Developer pipelines became clogged. Suddenly, release dates lost their value as games were delayed again, and again. Patient fans remained happy to wait, with the understanding that a delayed video game becomes better in every sense. But those release dates were a bugbear that hamstrung developers, and created false expectations across the board.
Video games are extremely complex to make, and even the most talented teams can't predict the future. This may lead to unrealistic expectations, which in turn breeds crunch conditions. By refusing to label games and only announcing release dates (or entire games) with the certainty of near completion, developers will be able to better plan their upcoming releases, and allay fan concerns.
No release dates, no delays. It's simple. We predict that in 2023, this approach will become king – with shorter marketing cycles, and more freedom behind the scenes contributing to better games made under kinder circumstances. Developer Naughty Dog recently announced a similar approach to detailing its upcoming releases, and we expect other developers to follow suit.
---
Square Enix changes hands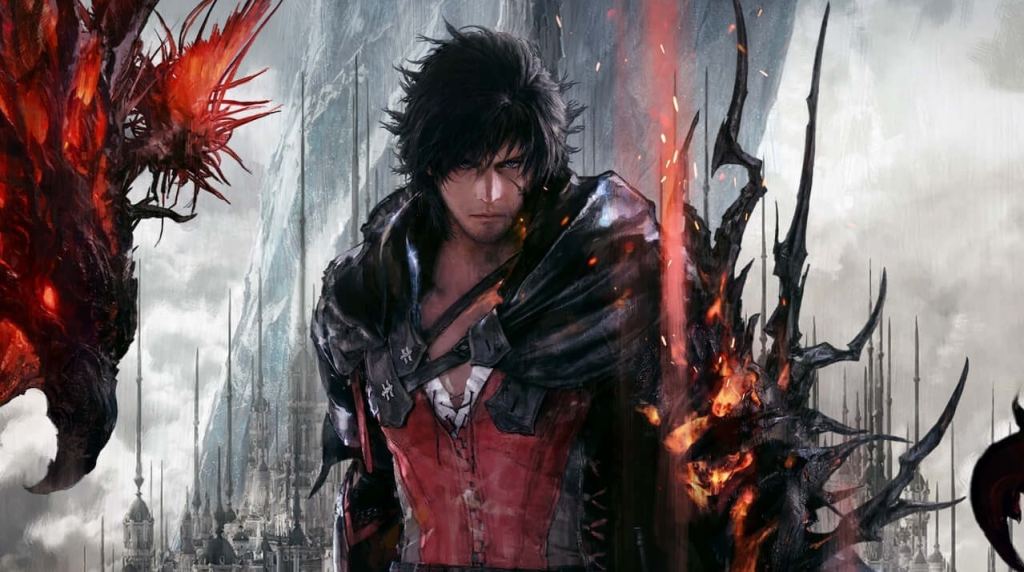 Square Enix has had an odd few years, with the company's typically stellar releases bogged down by odd decisions along the way – like a concerted push into the NFT and blockchain space, as other developers reckoned with these controversial technologies and found them inappropriate and unwanted by their audience. Ubisoft made the boldest leap into this arena, but seemingly dipped out when it recognised the damage its 'research' had done to audience goodwill.
In complete opposition, Square Enix has doubled down – announcing projects like Symbiogenesis, a story-based NFT project that has already generated major fan backlash and disappointment. While the company survives on the strength of its existing video game franchises (Final Fantasy, Kingdom Hearts), failures in new experiments may reduce the company's profitability.
Should it continue to double down on blockchain and NFT technologies, against the vast majority of its fanbase's interests and global sentiment, it could be ripe for a takeover or purchase by one of gaming's 'big dogs'. Embracer Group recently purchased a vast number of studios from Square Enix. In 2023, the entire company could go the same way.
Sony PlayStation may also have a stake, as a frequent partner of the studio.
While it could also stay independent, something at Square Enix has to give. After years of reporting non-profitability for its many studios, it's likely that change is coming for Square Enix in 2023.
---
Xbox announces a major VR device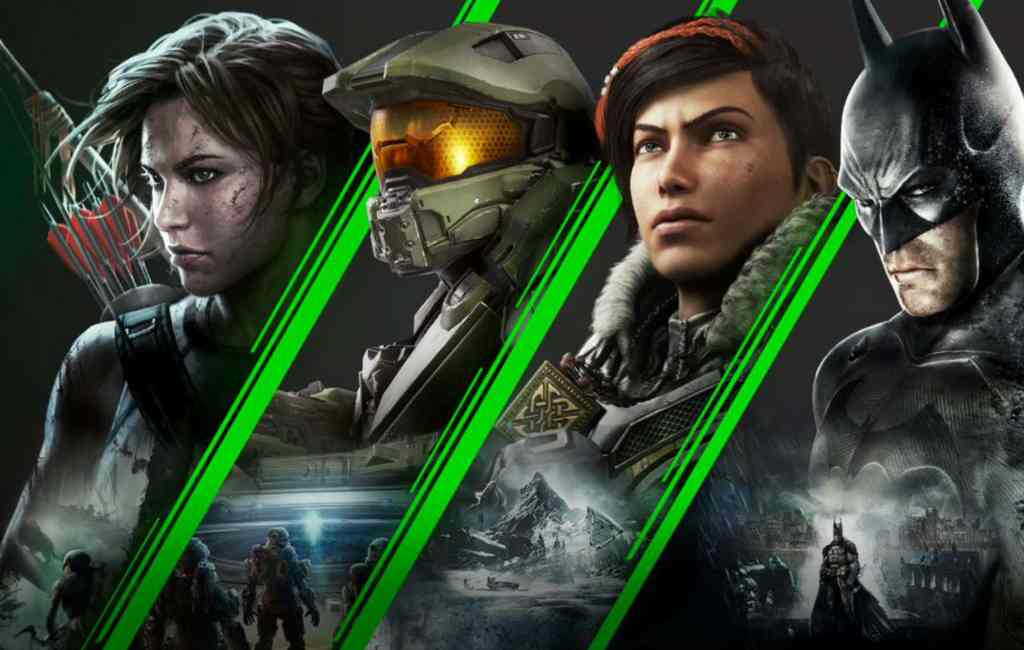 Microsoft will likely be occupied in 2023 (and more on that shortly) but its technology divisions at Xbox could be working on something big. While rival Sony has already taken a big leap into VR technology, first releasing the PlayStation VR and then announcing a follow-up device in the form of the PlayStation VR 2, Xbox does not yet have competing tech. There are no Xbox VR games.
This is despite the company previously being a pioneer in mixed reality, motion controls, and innovative experiments. The Xbox Kinect, for example, was a bold creation that allowed for new forms of entertainment. But despite taking risks with accessories in the past, the company has had a seeming reluctance to invest in modern tech like VR.
In 2023, Microsoft would be perfectly positioned to surprise-announce their own foray into the emerging VR space – in direct competition with Sony's PlayStation VR2, set to launch in February. While this may split the company's focus, a new VR device would also provide another selling point for the Xbox Series X/S and create intrigue for the future of Xbox games.
---
Microsoft's Activision Blizzard deal slips into 2024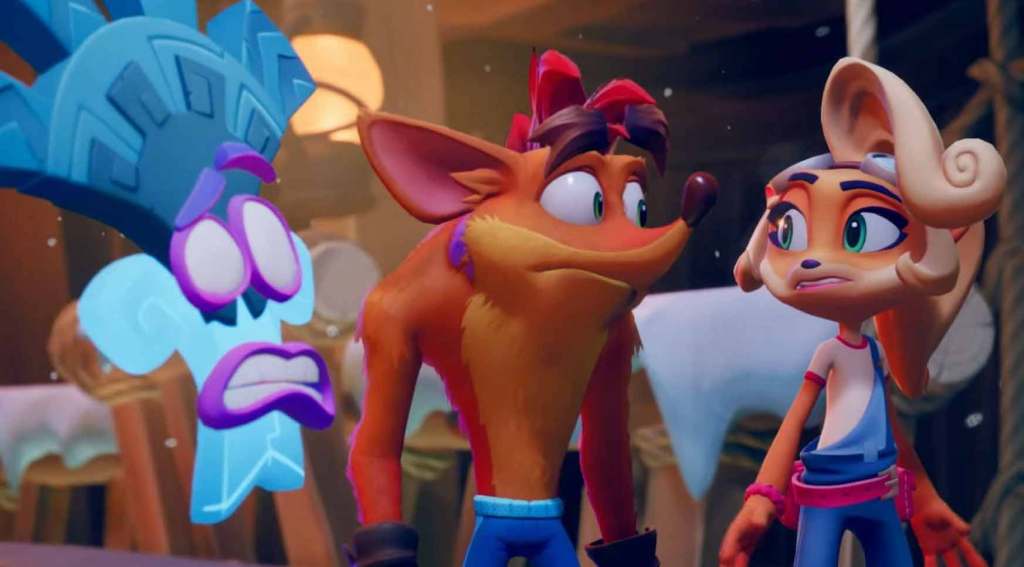 Microsoft's proposed acquisition of Activision Blizzard continues to cause a massive furore in the wider games industry. After several months of being investigated by the UK Competition and Markets Authority and the US Federal Trade Commission, it appears no closer to being approved or denied. Legislative processes take time, but it appears the scope of this deal is so unprecedented that investigators have required delays to comprehend every detail.
While the CMA was expected to hand down a verdict in March 2023, this has now been delayed by nearly two months – and the FTC investigation could suffer a similar fate. Even if the deal is approved by the CMA in its current timeframe, Microsoft still needs to trundle through the similarly rigorous FTC investigation, which isn't due for a verdict until August 2023.
Should this timeline blow out, it could be 2024 before we know more about the deal. Essentially, don't expect any Microsoft and Activision Blizzard collaborations (a new Crash Bandicoot, more Spyro, etc.) any time soon.
---
Castlevania returns, but not under Konami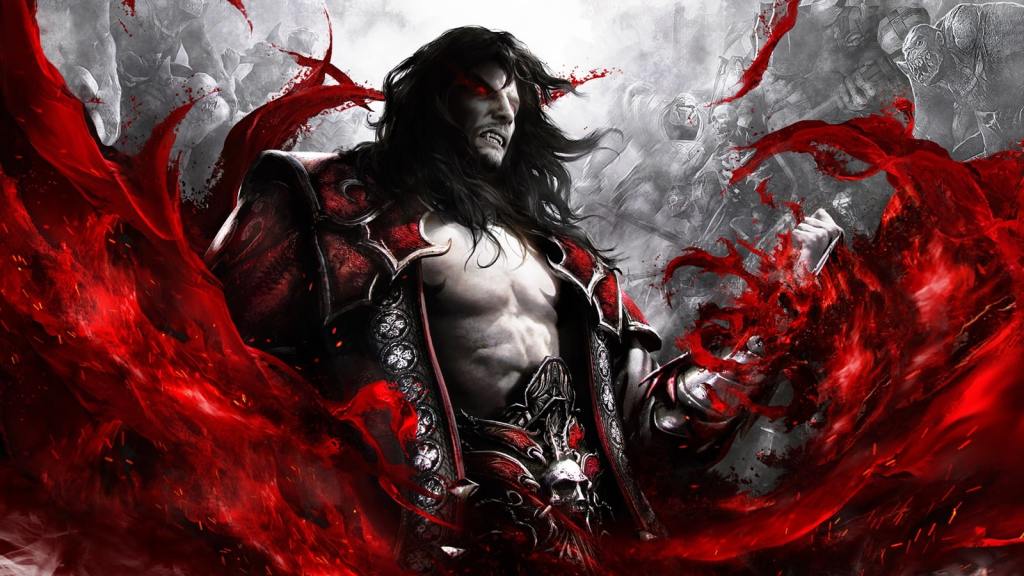 For many years now, developer Konami has celebrated the past of its classic video games (Castlevania, Metal Gear Solid) without much thought for their future. There was, however, a new glimmer of hope for the company at The Game Awards 2022, where it was announced that Motion Twins' Dead Cells would be getting a Castlevania-themed DLC chapter in 2023. Not only did this announcement mark a major franchise return, it also revealed something essential: that Konami is now willing to lend the Castlevania IP to new developers.
We predict that in 2023, this move will be taken a step further – with a third-party, non-Konami developer announcing a new entry in the mainline Castlevania series. God of War Ragnarok director Eric Williams recently expressed interest in exploring the franchise, unprompted. Why not take Williams and Santa Monica Studio up on the offer? While contracts and details are likely complex, this should happen – if it hasn't already. Konami certainly isn't opposed to the idea, with the company lending its Silent Hill property out to developers for several new projects.
Expect big things from Castlevania in 2023 – and not in the form of NFTs (which we predict will disappear from video games entirely this year, god willing.)
---
The Steam Deck finally launches in Australia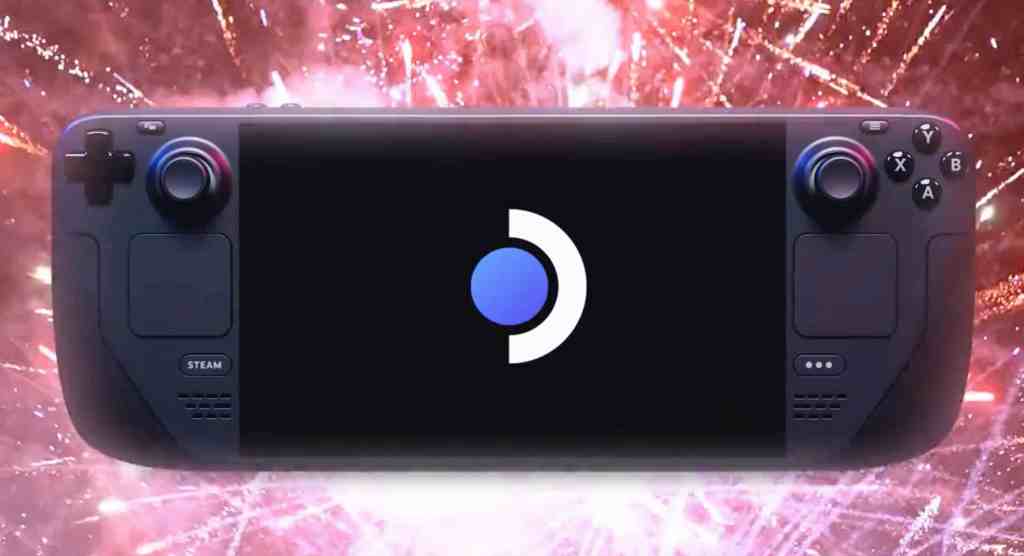 The Steam Deck launched near-globally in 2022, with production bottlenecks finally cleared and manufacturing capacity remaining strong throughout the year. Despite this, you still can't get a Steam Deck in Australia, New Zealand, and other select regions. Countless PC gaming enthusiasts have taken to Twitter and other social media platforms to bully Valve into making the console available everywhere – to no avail. But in 2023, this will likely change.
With the majority of global orders, including recent reservations in Asia, now handled, there are high hopes Valve will turn its attention to making the Steam Deck available for everyone. Given local e-commerce companies like Kogan, Amazon, and Catch are now importing the console to circumvent Valve's odd regional block, it's likely the company eventually acquiesce to fan requests for easier and more reliable access.
We predict that in 2023, we'll finally get the local Steam Deck release we desperately desire.
---
Do you agree with our video game predictions for 2023? Disagree with any of them? Head on over to Twitter or Facebook to join the conversation.