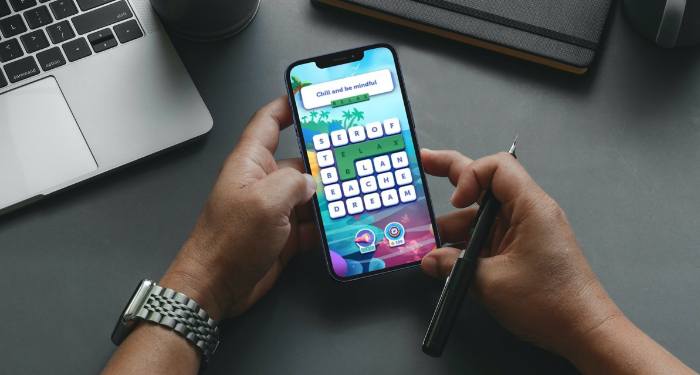 10 of the Best Word Game Apps: 2023 Picks
I am wholeheartedly a word game nerd. I love them. I'm still playing Wordle over a year since I started, and my family's group chat is still going strong. Recently, on vacation, I heard my mom finish the New York Times mini crossword from the other side of the hotel room by the sound alone. We're word game people! Hence the need to find the best word game apps 2023 has to offer.
These games are fun and challenging, despite how simple some of them seem, and they're a great way to work on your ability to focus in this notification and swiping-centered digital world. Word games can help your focus, your working memory, and your cognitive function! 
Word games aren't easy to do while distracted, either. When you're playing them, you usually have to put in a bit of mental effort. A study put on by the University of Exeter and King's College London revealed "the more regularly adults aged 50 and over played puzzles such as crosswords and Sudoku, the better their brain function."
And listen, not every hobby has to be for the benefit of anything except your own enjoyment. You can play Wheel of Fortune without having a self-improvement motive. You can play Contexto just for funsies and to see if you'll get it faster than your friends. They are games, after all! You should enjoy them!
If you're looking for some new word games to try, check out these 10 best word game apps 2023 has to offer.
---
I hope one of these word game apps keeps you entertained this year! If you're in the mood for more word games, check out our 2021 and 2022 lists!