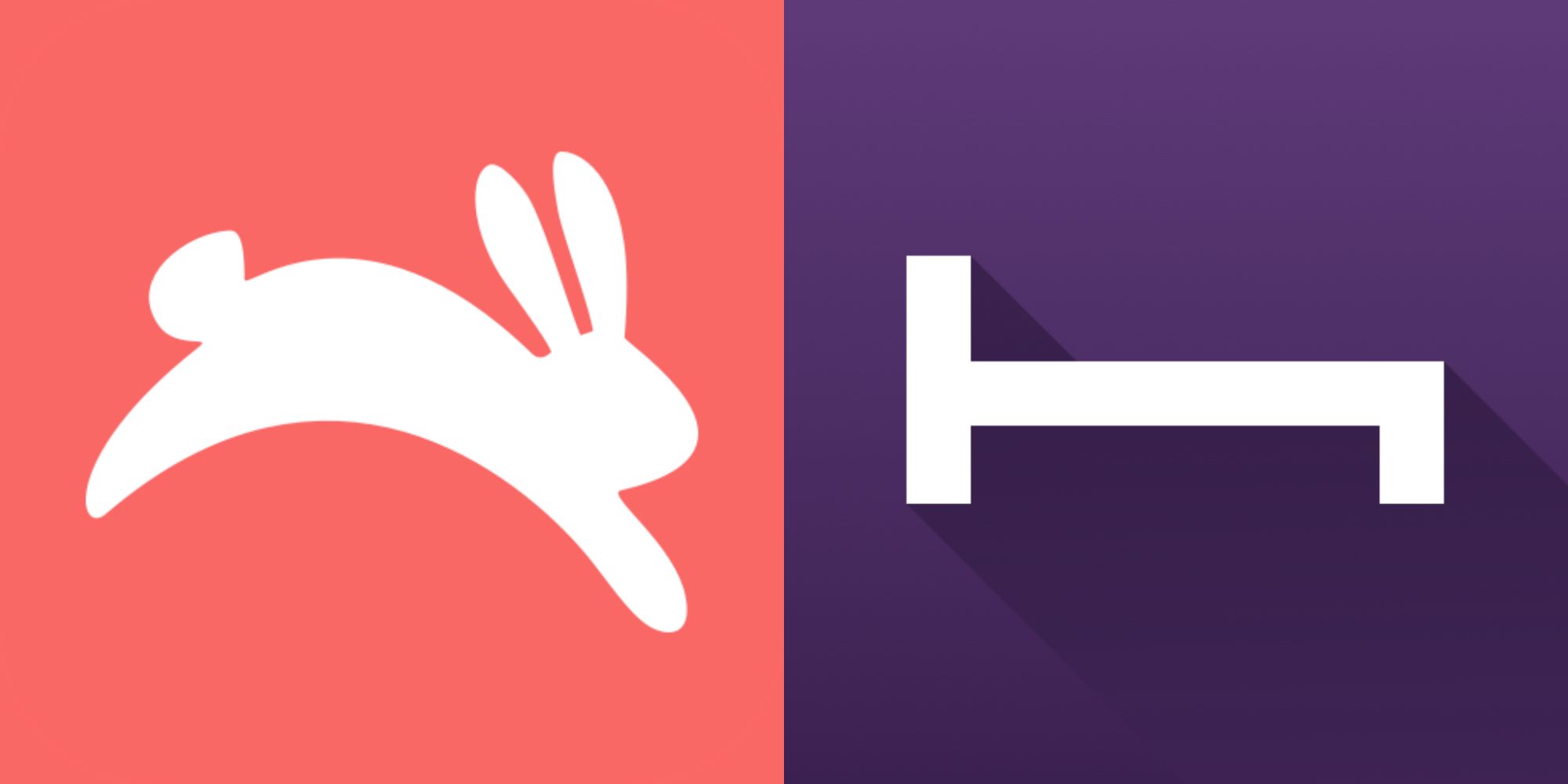 10 Best Free Travel Apps in 2022
Wanderlust is a powerful feeling, and for those who have been holding off on travel for the last few years, the urge to get back out in the world is stronger than ever. Arriving at the destination is the best part of any trip, but first comes hours of planning, packing, paying, and crafting an itinerary.
Thanks to smartphones, travel stresses and costs can be at an all-time low with the right apps to help organize the day, allowing travelers to enjoy their trip to the fullest extent. The best travel apps keep travelers informed and organized, prepared to take on whatever they discover at their destination, and are completely free.
10

Kayak
Many travelers have heard of Kayak, which employs many commercials and ads to draw travelers in, but unlike some apps that require subscriptions or in-app purchases, this app is completely free and is a resource brimming with options. An all-inclusive app for flights, cars, stays, and more, Kayak is worth downloading in preparation for a trip.
Related: 10 Best Travel Destinations For Fans of Wes Anderson
With an easy-to-use interface and loads of features, Kayak can be a major timesaver for travelers in the planning process of their next trip. Recently the app began featuring private rentals, and unique stays that are often curated to the area travelers are looking to explore. An entire trip can be booked in this one app alone, though because it offers its own discounted rates, frequent travelers should be aware they can't use loyalty programs while booking on Kayak.
9

HotelTonight
Sometimes spontaneity can lead to the best adventures while on a trip. For travelers who may need last-minute accommodations at a great price, HotelTonight can be one of the best travel apps to have on hand. This app alongside one of the best free movie apps can make for an entertaining affordable night anywhere travelers find themselves.
When plans change suddenly, travelers can be left without accommodations which is highly stressful when stuck in an unknown place. HotelTonight has last-minute rooms at low prices from hotels looking to fill their last remaining vacancies. Because of the timely nature of the app, there is no flexibility in the type of rooms that are available for travelers with specific needs, but in a pinch, this app can provide a nice place to rest at a fantastic price.
8

CityMapper
Heading for the bright lights and sites of the city? Travelers heading for a metropolitan destination will have an easier experience with apps like CityMapper that are designed around the ins and outs of inner-city transportation, which can be daunting for those not used to commuting in more populated areas.
CityMapper can show travelers all options and modes of transportation, from ride-sharing, trains, buses, and beyond. The app even accounts for rainstorms, offering options for the best way to stay dry while in transit, a thoughtful and unique aspect of this app. Avoid the chaos of a sitcom travel episode IRL, as even the best trips the main characters of Friends took were chaotic and sometimes disastrous.
7

Google Maps
Google Maps has become so ingrained in the everyday lives of travelers that it can be easy to forget some of the amazing features this app offers for leisurely travel as well. In addition to the real-time traffic alerts many utilize daily, Google Maps is great for planning more extensive trips.
Related: 10 Movies To Avoid Before A Camping Trip
When travelers are in the thick of it, it's tough to stop for remapping and planning when things go awry. With pre-planned automated itineraries that can be shared with others, and free offline functionality, this app ensures a smooth trip. Browse the reviews of nearby eateries and attractions to decide the best stops along the route and then get back on the road with the app ready to resume where travelers left off. This app is free and effective making it a must-have travel app.
6

Hopper
Planning a dreamy European trip with destinations reminiscent of a scene in The Witcher? Hopper is one of the best free apps for securing pricy overseas flights at the best possible price.
It's no secret that flight prices constantly fluctuate and frustrate, but flight hacking for the best prices possible becomes less of a well-kept secret with the free Hopper app. Travelers can let the app know which flights they're eyeing and the app will notify them anytime the price drops. Hopper takes payments right through the apps and can even offer travel insurance and protection at an additional price. Save money through and through with the free Hopper app.
5

iTranslate
For travelers heading to a new destination with a language they're unfamiliar with, it's best to brush up on local lingo, but learning an entirely new language in preparation for a trip can be impossible. Thankfully, iTranslate is a free translation app that will take the stress off of travelers still learning how to ask critical questions and communicate.
Not only can this app translate what users input, but it has developed more than 250 phrases that will save users time and frustration. This translation app offers more than 100 languages, though travelers should be prepared with a working data plan, as the offline features come only with the paid version. The app can teach users how to speak with the correct dialect and intonation, making it an in-depth language app that can help travelers connect more deeply with the culture they're immersed in.
4

GasBuddy
Roadtrippers, look no further for the quickest way to save. Gas prices can put a dent in any traveler's budget, but by using GasBuddy, they can quickly see which nearby stations are offering the best prices.
Related: 10 Best New Dating Apps
This app functions off a community of users who input gas prices they see in exchange for points and perks. This platform works well for quick trips while sightseeing or for long cross-country hauls, ensuring travelers are getting the best deals on fuel. GasBuddy is free, encouraging travelers to add their own observations of gas prices while on the go. Downloading this app will come in handy when travelers' gas gauges get low.
3

iExit
Recreate the best road trip sitcom episodes without the mishaps using the iExit app. This free app keeps drivers informed on upcoming exits, covering the bases from bathrooms to lodging.
When those four cups of coffee hit and it's time for a pit stop, the iExit app makes it easy to know which exit will get travelers from the car to the restroom the most quickly. Whether drivers are looking for fuel, lodging, or food, this app can keep them informed about the next 100 exits from their location, though they should keep in mind it supports only major interstates and highways.
2

Airbnb
Airbnb is well known for its unique stays and easy-to-use interface, but it can offer much more for travelers looking for something to do while on the move. Free to download and use, this app is incredibly useful.
Aside from lodging, Airbnb also advertises "experiences' ' travelers can book. The experiences are often as unique as the Bnb's, from coffee and foraging-themed hikes to glass blowing workshops and pottery classes where travelers can make their own handcrafted souvenirs. These excursions are a wonderful way to explore a new locale and meet the people that make it so special. Easily find a place to stay and soak up local culture and sights with the free Airbnb app.
1

AccuWeather
Whether travelers plan to fly, drive or commute, the weather is of utmost importance when planning a trip. Find out the latest weather conditions with the highly accurate Accuweather app that is loaded with information and features.
This free app offers up-to-date weather tracking for travelers' current location as well as wherever they're headed. For travelers looking to spend time outdoors, this app is invaluable for planning a successful outing that won't be interrupted by unfavorable weather or, for those looking for an adventure, forecasts that offer the best chance at preparing for the elements. Invaluable for any traveler, this app is necessary to have for planning and peace of mind.
Next: 10 Best New Dating Apps

Next
10 Best Episodes To Introduce New Viewers To Buffy The Vampire Slayer

About The Author