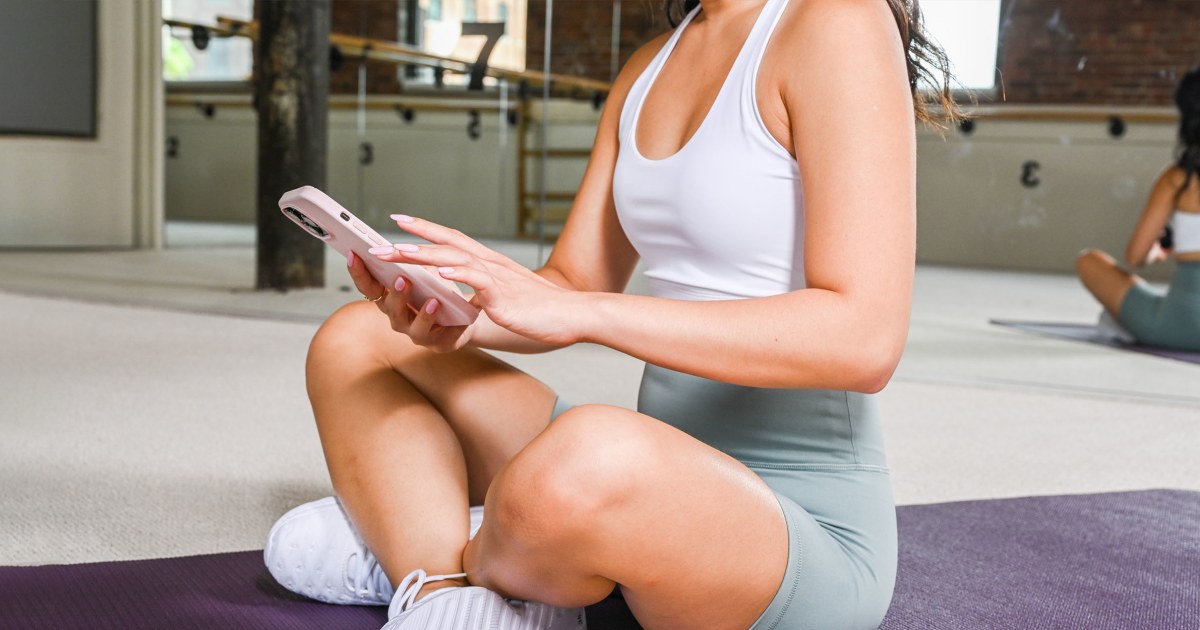 10 best fitness apps in 2023
Whether you're working out for the first time or aiming to hit new fitness goals, it's crucial to have a routine, something to follow that guides you while exercising, said Nicole Nahed, lead trainer and founder of Sculpt Studios in Michigan. And that's exactly what fitness apps provide.
"If you're not working out with a trainer or don't have experience putting together a workout program, a fitness app is one of the best places to start," she explained. "The guidance will give you results a lot quicker than trying to do it all on your own."
SKIP AHEAD The best fitness apps of 2023 | How to choose a fitness app | Pros and cons of fitness apps | Can fitness apps replace the gym? | Safety tips for at-home workouts
Fitness apps also give you the flexibility to workout whenever you want, wherever you are. You're not tied to a class schedule, so exercising is convenient and personalizable.
If you're wondering whether fitness apps are right for you and how to choose one, we consulted experts for their tips. We also rounded up a handful of expert-recommended fitness apps, as well as those we've tried ourselves.
The best fitness apps of 2023
Below, we rounded up fitness apps recommended by fitness experts or that our staff swear by. If an app offers a free trial, we include how long it's for — experts said these free trials are great experimental periods and give you time to use the app before you commit to a membership. We also highlighted whether apps offer live or on-demand classes, or both. Additionally, before you sign up for any of the below apps, check that they're compatible with your preferred device.
Peloton
Price: $12.99 monthly, $129 annually
Free trial: 30 days
Live or on-demand classes: Both
Peloton is known for its immersive bike, treadmill and rower, but you don't need to own any of their workout gear to use the brand's fitness app. Nahed said the app offers many different types of workouts, including floor exercises you don't need any equipment for, and wellness focused classes like meditation and stretching. Alexa Arent, leadership coordinator for Commerce at NBC News and senior instructor at Spin City Massapequa, said she loves the Peloton app because it's so versatile — the app has a library of on-demand classes centered around strength, boxing, yoga, pilates, barre and more, in addition to those you can use with Peloton cardio equipment if you own it. Arent added that Peloton's app has some audio-only classes you can use while running or walking outdoors, which she finds motivating. You can also take live classes and participate in guided training programs and challenges that help you work towards specific goals.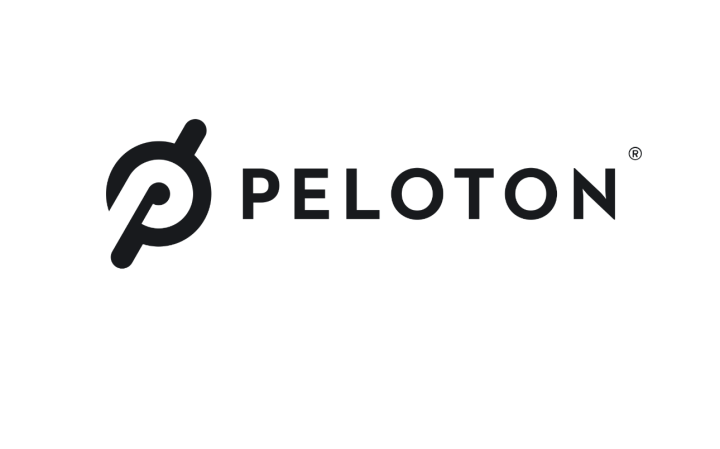 Sweat
Price: $20 monthly, $120 annually
Free trial: 7 days
Live or on-demand classes: On-demand
Nahed said Sweat is "one of the OG [original] fitness apps specifically geared towards women." It offers a range of workouts like HIIT, barre, tabata, strength training and more, plus specific prenatal and postpartum workouts. "You can use this app for years and never get bored," Nahed said. Sweat allows users to pick from a variety of programs, each of which contain a number of workouts trainers curate around a specific fitness goal or training style. Programs also come with nutrition tips, daily activity targets like steps taken and more. You can change what program you're doing at any time. The app offers a library of on-demand classes you can do a la carte and it has a planner feature to help you map out your workouts and recovery days. There's a community forum you can join to talk to other users, too.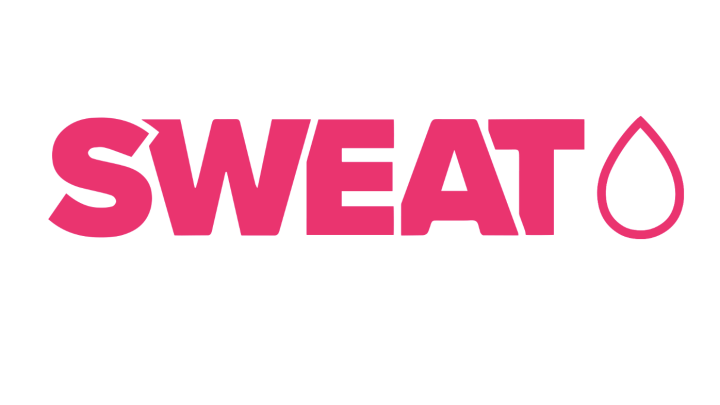 FitOn
Price: Free, or $29.99 annually for FitOn Pro, which adds premium features on top of the free workouts, like exclusive fitness programs, the ability to download classes offline and more
Live or on-demand classes: Both
"There's a lot of diversity on this app, and it's awesome for anybody," Nahed said. However, since there are so many workout programs to choose from, Nahed said it's important to go in with a goal or some knowledge of what you're looking for so you don't feel overwhelmed by all your options. The app offers cardio, strength, HIIT, dance, pilates and more, as well as prenatal and postnatal exercise programs. You can create personalized fitness plans based on your goals and browse classes by type, length and level. There's also the option to join or create workout challenges, and invite others to complete them. You can view a schedule of live classes and FitOn also offers workout courses, which are intensive four week training events you can purchase for about $30.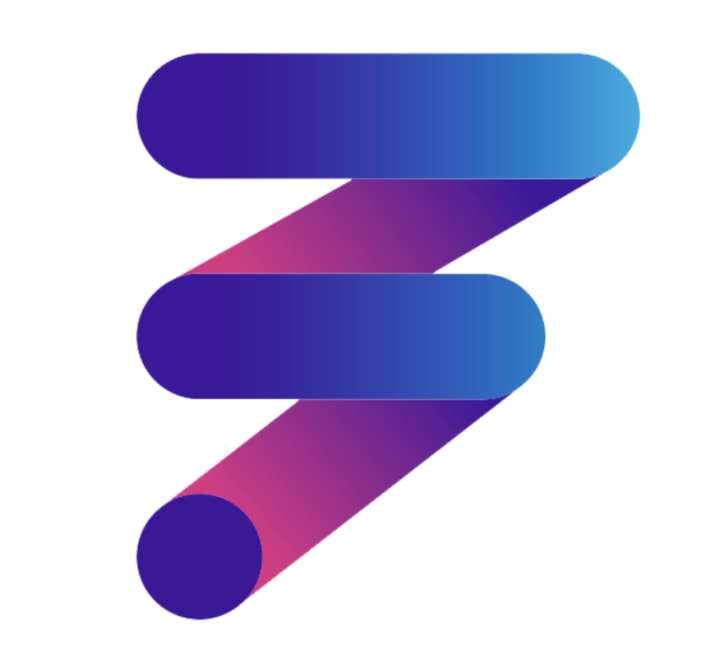 Centr
Price: $29.99 monthly, $59.99 quarterly, $119.99 annually
Live or on-demand classes: On-demand
Nahed recommended Centr — actor Chris Hemsworth's fitness app — for men specifically, although anyone can use it. She said it takes a more holistic approach to training by offering nutrition tips, meal plans and recipes to pair alongside your workouts. You can choose from over 1,000 on-demand workouts in the app including HIIT, strength, pilates, yoga and more, and set your workout intensity to beginner, intermediate or advanced. You can also participate in a short-term, specialized training program that's a few weeks long. In addition to the training and nutrition features, the app has a wellness-focused component that includes articles about confidence building, guided daily meditation and more.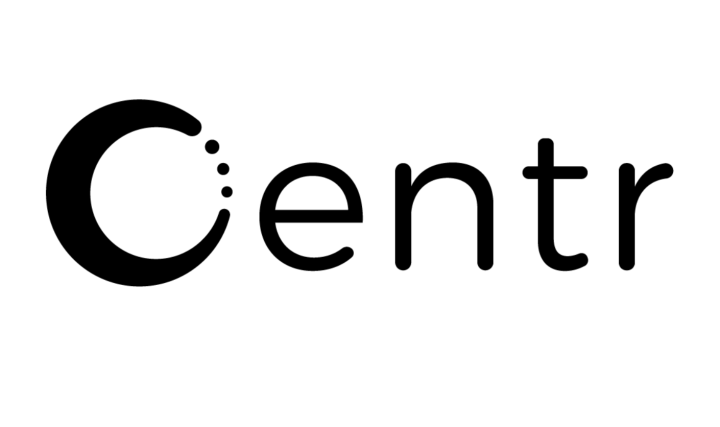 Alo Moves
Price: $20 monthly, $99.50 annually for the first year ($199 annually afterwards)
Free trial: Seven days before rolling over into a monthly membership
Live or on-demand classes: On-demand
I'm now in my second year of using Alo Moves and I love it just as much as I did the first time I tried one of the app's classes. It offers an extensive library of on-demand classes that fall within four categories: Yoga, meditation, pilates/barre and fitness, which mainly includes HIIT, strength training and cardio-centered workouts. You can browse by class length (some classes are less than 10 minutes) and skill level in addition to type of exercise. One of my favorite things about the app is that instructors often offer easier modifications if you're a beginner or ways to level up or add more resistance if you're more advanced. If you want to take a handful of classes centered around a specific exercise type, you can use one of Alo Move's playlists, and there's also class series you can do, which feature classes that trainers curate to build off one another.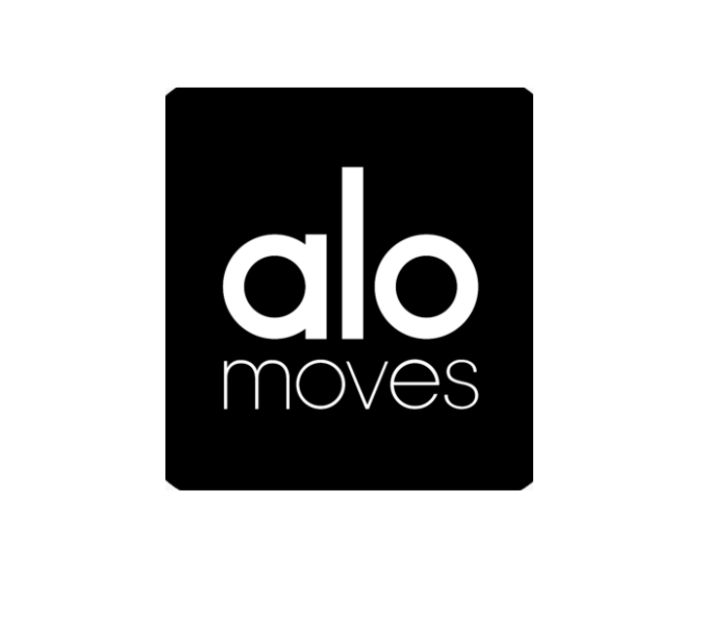 Xponential+
Price: $29.99 monthly,$120 annually
Free trial: Seven days
Live or on-demand classes: Both
Xponential is a fitness franchise group that includes boutique exercise brands like Pure Barre, Cycle Barre, YogaSix, Rumble and more. Their fitness platform, Xponential+, allows users to take classes from these brands virtually instead of visiting fitness studios in-person. I joined Xponential+ in addition to Alo Moves because I wanted to take Pure Barre classes virtually when my schedule didn't allow me to visit a studio in-person. And after signing up, I began exploring other brands' workouts, like Club Pilates, which I don't think I would have done in-person otherwise. Xponential+ has live classes you can participate in each day, as well as thousands of on-demand workouts you can access any time.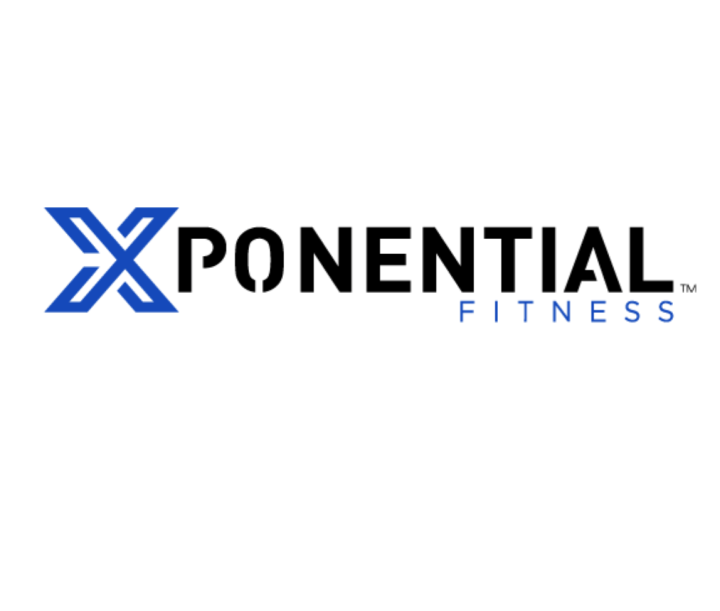 Price: $24.99 monthly, $169.99 annually
Free trial: Seven days
Live or on-demand classes: Both
After trying Obé, I found that its offerings are similar to Alo Moves. But what sets Obé apart is a daily live schedule of classes that vary in length and workout type, in addition to its library of on-demand classes that the brand says fall into four categories: Cardio, strength training, yoga and activate/recover. And if you don't want to pick on-demand classes a la carte, you can use one of Obé's programs — workouts progress in intensity over time and are designed to be done in a specific order. Programs usually span a few weeks and include a few workouts a week. Equipment isn't required for Obé's classes, but you can filter by equipment you have at home or want to work with on a particular day. I appreciated this feature — if I know I want to use weights one day, it makes narrowing down my class options easy.
Price: $9.99 monthly, $79.99 annually
Free trial: 1 month
Live or on-demand classes: On-demand
Apple Fitness+ is a fitness platform only available to those who own Apple devices like iPhones, iPads, an Apple Watch and Apple TV. You get three months free when you buy select Apple devices (which is why I tried it) and you can share Apple Fitness+ with up to five family members. Apple Fitness also integrates Apple Music and allows you to track workouts directly through your Apple Watch if you have one. Classes include dance, pilates, yoga, strength training and more, as well as those you can do while on a treadmill and rowing machine or while walking and running outside. You can participate in workout programs and take classes in curated collections as well. Each class offers modifications to level up or down, and there are on-screen cues like timers I found helpful when I needed to keep track of reps, for example.
The Sculpt Society
Price: $19.99 monthly, $179.99 annually
Free trial: 7 days
Live or on-demand classes: Both
The Sculpt Society is one of the most fun fitness apps I've tried. It centers workouts around dance cardio and sculpting, toning exercises — I found this combination to be engaging and up-beat, a combination that energized and motivated me to keep challenging myself. You can choose from hundreds of on-demand classes, plus multiple live classes each week, and there are options for those across fitness levels. The Sculpt Society also has a handful of programs to choose from, including prenatal and postnatal options. Classes are all under an hour, which makes The Sculpt Society a great option for those who have limited time to workout.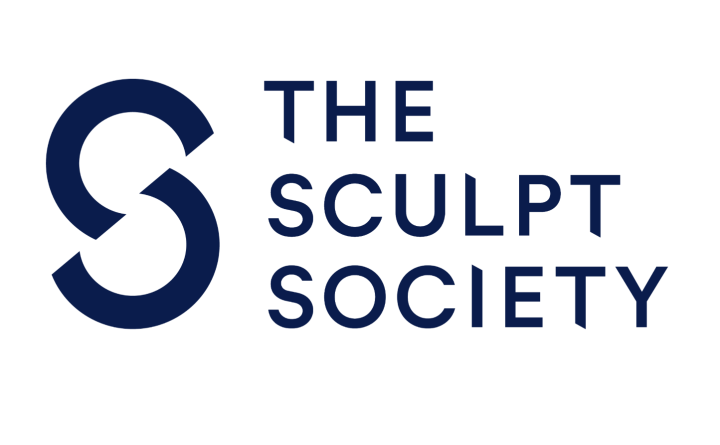 Aaptiv
Price: $14.99 monthly, $99.99 annually
Free trial: 7 days
Live or on-demand classes: On-demand
Kendra Thomas, a yoga teacher at Y7 and the head of instruction at the Mind Body Project in New York, said that what sets Aaptiv apart from other fitness apps is its library of audio-only workouts. In fact, the app exclusively offered audio-only for years, but recently added video content as well, which is similar to what's offered by the other apps on our list. Aaptiv's audio-only workouts combine instructions from trainers with music that's paced to your workout. Without the video component, the brand says you can focus more on your form instead of watching someone else, eliminating distractions. You can choose workouts based on type of exercise, how long you want to exercise for, your favorite trainers or music and more.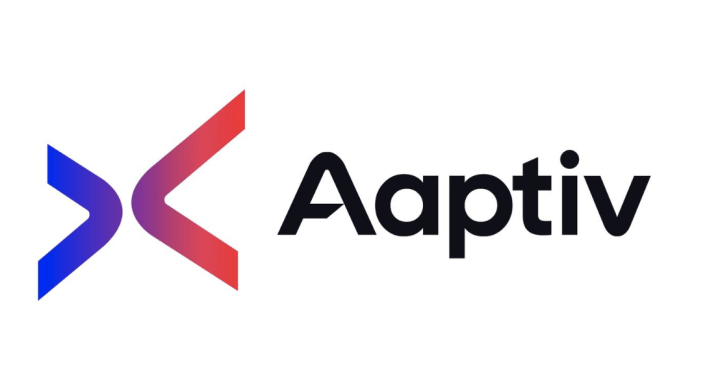 How to choose a fitness app that's right for you
Some days, finding motivation to workout can be challenging. But choosing a fitness app doesn't have to be, and the right one should help you look forward to exercising. Below, experts shared questions to think about while shopping that will ultimately help you narrow down your options.
How much do fitness apps cost?
Fitness apps usually offer two payment plans to choose from: Monthly and annually, the latter of which might save you a few dollars or get you 12 months of access for the price of 10 or 11 months. We found that the price per month ranges, but the top price we saw was $30 monthly and $199 annually. You can also find free fitness apps, and some apps offer free versions of their platform with less bells and whistles than their paid counterparts.
What are your overall fitness goals?
Before browsing fitness apps, consider what you want to accomplish through your workouts. Do you want to increase your cardio endurance, strength or flexibility, for example? Nahed said some fitness apps allow users to follow specified paths that gradually increase in level from beginner to advanced, so you can keep moving up in whatever area you choose.
What types of workouts are available?
If you only enjoy low-impact exercise like yoga and pilates, you don't want to sign up for a fitness app that mainly offers cardio-focused classes. With that being said, make sure you read about the types of workouts available through the apps you're considering before committing to one. If you're unsure about what types of workouts you like, experts said it's best to go with an app that has a mix of classes so you can try different ones and learn about your preferences.
How long are classes?
Most fitness apps offer classes across a range of times. Some classes are five minutes while others are 45, 50 or hour-long programs. This variety allows you to choose classes based on how much time you have to workout that day. You can also stack shorter classes on top of one another — for example, you can take three 10 minute classes to create a 30 minute workout.
What equipment is required?
Many fitness apps have programs where no equipment is required, but our experts noted that having a set of dumbbells, resistance bands and other accessories on hand may expand the pool of programs you can choose from. Especially if you're dedicated to one type of exercise like pilates, barre, yoga or weight lifting, you can probably narrow down the exact equipment you'll need, whether it's dumbbells, kettlebells, resistance bands, ankle weights or yoga mats, for example.. However, if you don't want to buy equipment, you don't have to. In some videos, trainers offer modifications for those without certain accessories. Or, you can even use items around your home as equipment — for a few months during the early days of the pandemic, I used paper plates as sliders and jars of tomato sauce as dumbbells.
Can you track your progress in the app?
Which workout classes you do on what days, how many reps of certain exercises you're able to do and what weights you're using are all worth keeping track of, Nahed said. It makes understanding how much you're progressing in your fitness goals easy, and if you enjoy a particular class, you can return to it later on.
Live versus on-demand classes
You'll find two class modalities available through fitness apps, live classes and on-demand classes, though not all apps offer both. Live classes require you to log on to your app at a certain time to livestream a class with a trainer, so you're working out with them in real time. On-demand classes are pre-recorded and you can access them through the app's library whenever you want to. Some people prefer live classes because they can create a more personal interaction between the user and the trainer, while others lean towards on-demand classes since there's no set schedule you have to adhere to.
Not all apps give you the option of taking live classes, while almost all of them come with a library full of on-demand workouts. If live classes are important to your fitness journey, it's something you should specifically look for before signing up for a membership. Usually fitness apps that offer live classes record them and add them to their on-demand library after — this means if you miss the livestream, you can still do the class later on.
For many, fitness is as much a mental journey as it is a physical journey, Nahed said. Because of this, some fitness apps provide additional support beyond just workout videos. They may offer nutrition and hydration tips, mindfulness programs like meditation and journaling prompts, for example.
Pros and cons of fitness apps
Pros
The main benefits fitness classes provide are convenience, flexibility and personalization. Whenever they want to workout — and wherever they are — users can pick the length of their class, what instructor or trainer they want to work with and what exercise type or skill they want to focus on. Additionally, "virtual classes offer anonymity," Thomas said. "There's no pressure to "perform" the way you might feel in an in person class. You can take as many breaks as you want to (without feeling the guilt you might in a class) and learn at your pace." The "gymtimidation" — a phrase some use to describe performance anxiety in a group class setting — is eliminated when using fitness apps.
Cons
"Without the instructor in the room there's so much room for error," Thomas said about the downfalls of fitness apps. "Most people need the assistance of an instructor at some point along the way to avoid getting hurt."
Especially if you're brand new to exercising, consider using a fitness app as a supplement to working out in-person with professionals to guide you. Or you can consult a personal trainer virtually — video chatting with them will allow a trainer to watch your form and offer adjustments and personalized tips for improvement.
Can fitness apps replace the gym?
How much you get out of fitness apps — specifically if you're using them at home — has a lot to do with what kind of person you are and what motivates you. Are you somebody who is self-motivated and capable of pushing yourself to get the results that you would at the gym? Or are you somebody that needs someone else, like a trainer, to motivate and push you? These are questions Nahed said to ask yourself. If you can self-motivate, at-home workouts will likely come naturally to you, but if not, you may find pushing yourself challenging and thus may benefit more from in-person workouts surrounded by other people.
Additionally, if you're strength training, equipment is an important consideration. You might start with 10 or 15-pound weights at home, but eventually, you'll need heavier weights to continue to progress, Nahed said. Gyms usually offer a very wide range of weights for you to use, but if you're working out at home, you might need to continue to buy heavier weights over time — but not everyone has the budget or storage space for that.
Safety tips for at-home workouts
Working out at home usually means you don't have others around you to act as a spotter, like a trainer or a fellow gym-goer. Because of that, you may want to be extra cautious when it comes to lifting heavy weights, or use a mirror to check your form, Thomas suggested. Workouts designed for men specifically usually center around lifting heavy weights and doing low repetitions, Nahed said, but if you're exercising alone, consider lifting lighter weights you're confident with and doing higher repetitions. Then you can try going up in weights when you feel more comfortable.
Footwear is another element of at-home exercise you should put some thought into. Wearing the right sneakers can impact how stable you feel while doing certain exercises. Nahed said people with "good feet" — meaning you naturally have good arch support, strong ankles and are well aligned — may not always need to put sneakers on to exercise. But if you have past ankle or foot injuries, or simply don't feel stable barefoot, sneakers come in handy, like running shoes or trainers, depending on what workout you're doing. Keep in mind that yoga, pilates, barre and other low impact exercise may not require shoes at all.
Meet our experts
At Select, we work with experts who have specialized knowledge and authority based on relevant training and/or experience. We also take steps to ensure that all expert advice and recommendations are made independently and with no undisclosed financial conflicts of interest.
Nicole Nahed is the lead trainer and founder of Sculpt Studios, a female focused fitness studio in Royal Oak, Michigan.
Kendra Thomas is a yoga teacher at Y7 and the head of instruction at the Mind Body Project in New York.
Catch up on Select's in-depth coverage of personal finance, tech and tools, wellness and more, and follow us on Facebook, Instagram and Twitter to stay up to date.