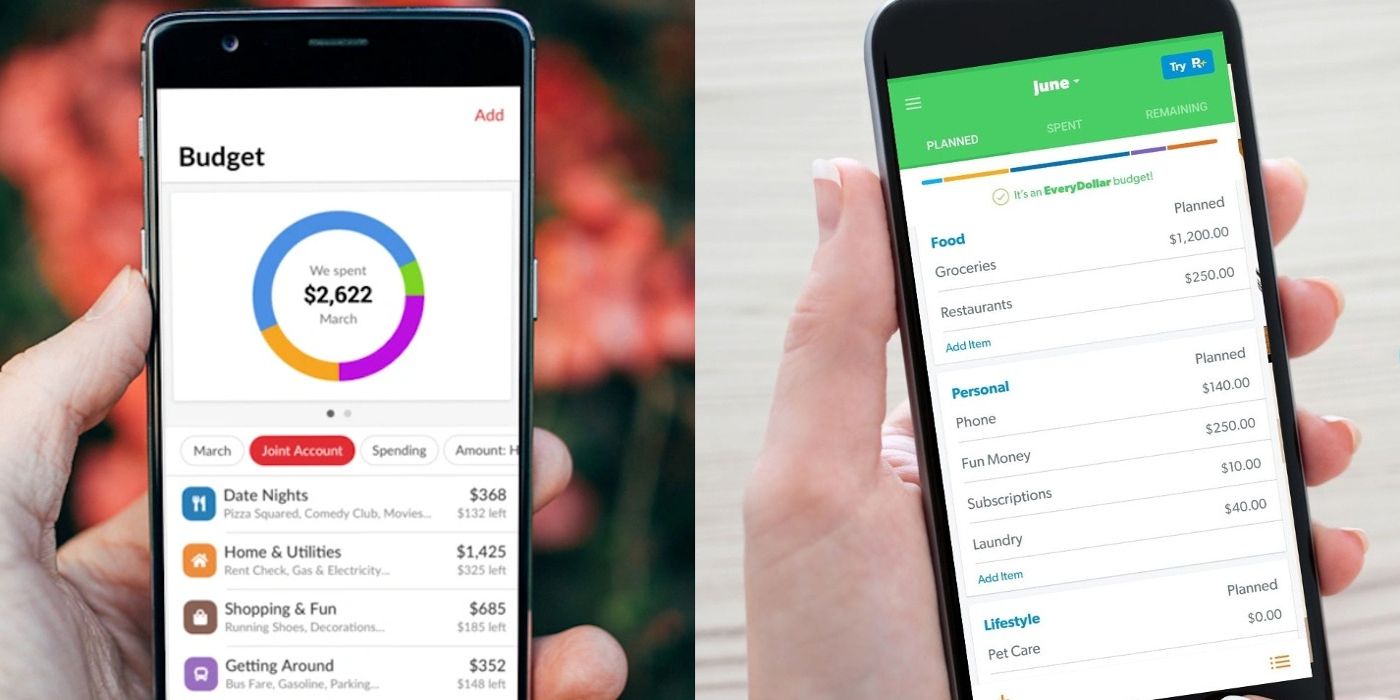 10 Best Apps To Help You Budget
As inflation continues to hit consumers in the pocketbook in 2023, saving money has never been more paramount for financial success. Thankfully, advancements in digital technology and mobile phone apps have helped users find various ways of living within their means by syncing to bank accounts, collating financial information in one organized space, and providing a wealth of beneficial tips to prevent overspending.
From free apps designed for ordinary consumers to ones tailor-made for investors, couples, over-spenders, serious money-savers, and more, the most effective budget apps in 2023 offer invaluable tools for everyone to protect their money.
Digit
Billed as the "All-in-one money app that budgets, saves, and invests," Digit is a highly-rated tool that uses machine learning to direct consumers on how to stay committed to whatever financial goal is set. Whether planning for emergency funds, paying bills, saving for vacation getaways, rent money, etc., Digit automatically calculates the proper amounts to deposit in a savings account or retirement fund each day to ensure responsible spending.
RELATED: 10 Best Apps That Act As Study Aids
In addition to calculating precise bills and saving a little money every day, Digit even helps consumers invest their money in long-term plans or traditional IRAs if they choose. Digit is free for the first 6 months and costs $5 per month after, which alone is a wise investment that will in turn pay massive dividends down the line.
EveryDollar
Often considered the most effective and user-friendly zero-based budgeting app, the free version of EveryDollar allows consumers to create unlimited budgets on desktop or mobile, customize specific line items to keep track of, tracks income, collate bills and savings, divide expenses across budget lines, and manually track transactions.
The premium EveryDollar plan ($12.99 per month) does the same but automatically syncs all of a user's bank accounts into one easily accessible link. A great app to use as a New Year's resolution as well, The premium version also prioritizes savings goals, and due dates for bills, and provides custom financial reports and recommendations to help consumers spend less and save more. According to the App Store, consumers average a savings of #332 in the first month of using the app.
Fudget
While automatic bank account syncing is convenient, some budgeters may have serious privacy concerns and prefer a simpler approach. For the best alternative app that does not syn accounts, Fudget is a recommended budget planner tracker and money management tool that is trusted, well-reviewed, and very easy to use.
The calculator-like app tasks users with creating lists to track incoming and outgoing money and monitor account balances. In addition to the app's refreshing simplicity, the straightforward UI, lack of ads, and one-time $3.99 purchase for the upgraded version of Fudget Pro make the app hard to beat.
Goodbudget
Taking a unique envelope budgeting method, Goodbudget replaces the hands-on physical paper collection by creating digital envelopes for consumers to divvy up and apportion funds for various needs. Rather than monitoring every microtransaction, Goodbudget encourages users to plan their budgets to spend on what is most important in life and reduce wasteful habits.
RELATED: 10 Best Apps To Help You Sleep
Goodbudget does not sync with users' bank accounts but allows them to organize their funds and allocate them for specific needs (or envelopes), be it rent money, impending debts, groceries, etc. Goodbudget is also good for a household as it automatically syncs to multiple devices, allowing the whole family to plan their financial spending. The app even provides budget boot camp webinars and tutorial podcasts to help reduce needless spending and save more. Alas, for $8 per month, there isn't a significant difference between the free and paid versions.
Honeydue
Billed as the best budgeting app for couples, Honeydue isn't a new dating app but rather a great way for partners to share their financial responsibilities and manage their money together in ways that bring them closer together by increasing communication and becoming more transparent. Partners can split bills evenly or decide to alter personal payments from one or the other.
Honeydue automatically syncs to bank accounts, credit cards, loans, and investments, reminds both parties of the due dates for bills and expenses, and encourages the couple to chat back and forth inside the app to discuss how to spend. Budgeting for a household can be exponentially harder than budgeting for a single person, but Honeydue makes the former much easier and is cost-free.
Mint
Hands down, Mint is the best overall budget-saving app on the planet. Marketed as the "#1 most-downloaded personal finance app," Mint has over 30 million users and extremely high Google Play and App Store ratings thanks to its free service that syncs bank accounts, bills, credit cards, loans, investments, and every financial data point needed to manage finances and save money.
Mint tracks a consumer's expenses and situates them in specific budget categories that can be customized for personal needs, which are marked with spending limits. Users set the limits to their liking and Mint helps them stay disciplined to meet the limits and develop natural money-saving habits. Through Mint, the app will even help users pay off outstanding debt, monitor goals, reduce spending, track net worth, share credit scores, and alert upcoming bank fees. Perhaps best of all for those unwilling to share their data online, Mint is far more secure than most budget apps.
NerdWallet
NerdWallet is another popular and highly-rated money management app that has a ton of features to help ordinary consumers to better their financial situation. The app monitors net worth, credit score, cash flow, home value, reward cards, and more to give users a holistic look at their budget and even provides compare-and-contrast charts to help users decide which banks and credit cards are most financially beneficial.
NerdWallet also includes budget planners, budget spreadsheets, budget calculators, and expense trackers, all of which are extremely helpful to get a clear snapshot of how and where to allocate funds. Best of all, much like the best money-saving coupon apps, NerdWallet is 100% free.
PocketGuard
For those who dislike the confounding swirl of financial numbers featured on the more advanced budget apps, PocketGaurd joins Fudget as a tool praised for its simplicity and easy navigability. Great for younger spenders, college students, and those with self-control issues, PocketGuard is designed to protect an overeager spender's wallet at all costs.
RELATED: 10 Best Apps For Killing Time
PocketGuard allows users to sync and see all financial accounts and transactions in one place, dividing the data into a simple formula that includes how much money a user has, how much their total expenses are, and how much is left over, using an easy-to-understand pie chart. The app can even help users renegotiate pricing by linking to recurring bills and auto-pay accounts to ensure they aren't spending more than they should. However, such a tool can only be accessed with the PocketGuard Plus ($7.99 per month) rather than the free version.
Personal Capital
In terms of the best budget app for professional investors, Personal Capital is the way to go. The comprehensive free app sync accounts and displays the micro day-to-day transactions as well as the macro year-long financial picture of each user, allowing them to understand the full breadth of their asset portfolio and helping them make decisions accordingly.
Aside from the detailed investment dashboard that the app presents that allows users to track money and net worth, Personal Capital includes Daily Capital blog posts that provide financial planning tips. With secure data encryption, and retirement and education planners as well, Personal Capital even has a desktop option to ensure a multi-platform option for money managers everywhere.
You Need A Budget (YNAB)
You Need A Budget (YNAB) is an award-winning app designed to help consumers achieve financial goals by saving money to eliminate debt. The zero-based budget app costs $14.99 per month, but those willing to invest will see handsome returns as it goes to detailed lengths to ensure every dollar is accounted for and planned to spend properly.
YNAB tasks users with reporting their income and deciding how much should be allocated for various goods and services and the app will actively prompt them on how to spend each dollar wisely. With a financial goal tracker and advice provided by the YNAB staff, the best part about the app is that is available on mobile and desktop and is compatible with Alexa, making it convenient for every type of hands-on budgeter in 2023.
NEXT: 10 Apps Designed To Help People De-Stress