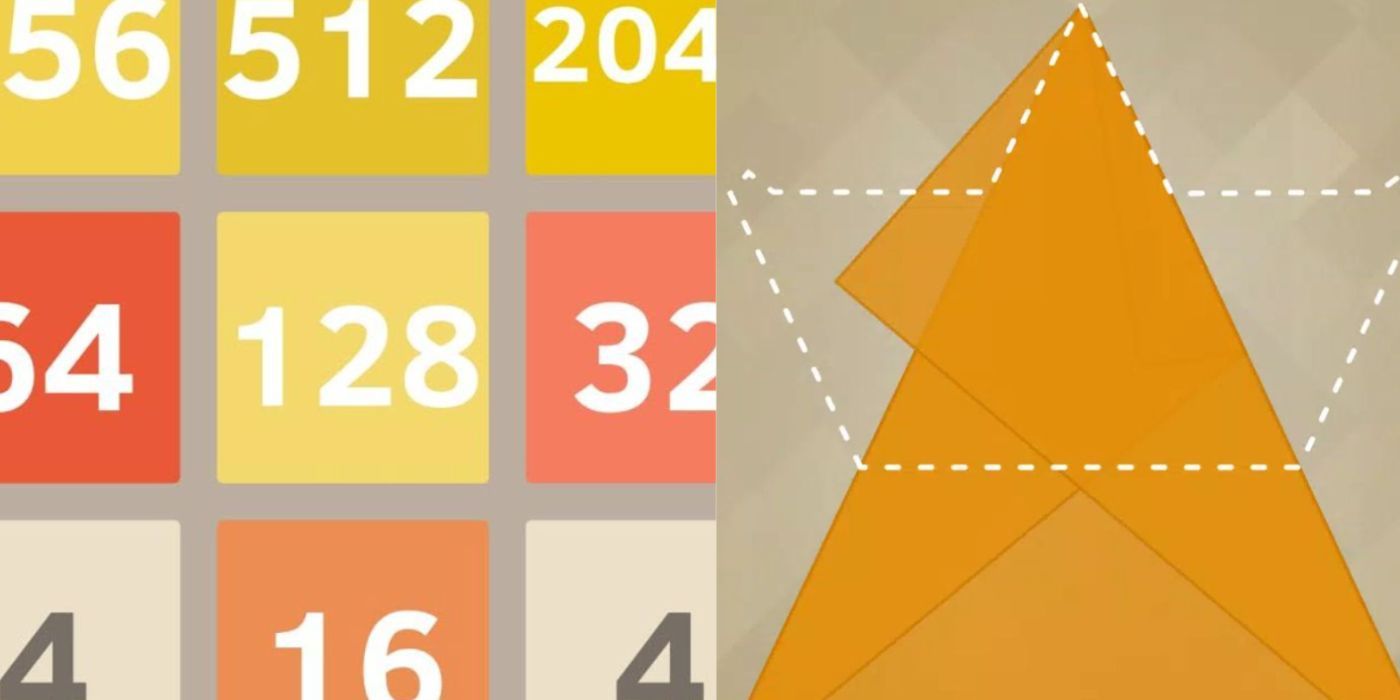 10 Best Apps For Killing Time
With so many great phones being announced every year, it is hard to keep track of which ones are the best. Some people think that people are addicted to their phones, but they are actually addicted to the apps on their phones.
They are plenty of apps on the App Store that will suck the user in and have them looking at their phone for hours. There are lots of scenarios where apps that kill time are a good thing, like in waiting rooms or public transit. Some apps are better than others when it comes to killing time.
2048
2048 is a gaming app that was created in 2014. The game consisted of sliding same-numbered blocks together to try and work one's way up to 2048.
Related: 10 Apps That Will Help You Keep Your New Year's Resolutions
This app is great for one to whip out if they do not have much time on their hands. It is both easy and inconspicuous to do it in a crowded place. The game automatically saves the player's spot, so they do not need to worry about finishing the game. It is also very satisfying when the player is able to clear lots of blocks out at once, or even make it to 2048.
Flow Free
There are a bunch of free apps on the App Store that one should download, and Flow Free is a perfect example. It is a puzzle game where the player needs to connect matching colored dots.
This is also a perfect game one could whip out if they have some time on their hands. It is easy to understand and has a bunch of levels, so the player will never run out of entertaining puzzles. It could also be frustrating since the levels get progressively harder, so when they finally beat a stage they were on for a while, it feels really rewarding.
Paperamar
If someone ever had the urge to work with paper, then Paperamar is the app for them. Paperamar is an app where the user can fold paper into certain shapes, just like origami.
This app is another easy one to pull out if one is feeling fidgety. There is also a puzzle aspect to this game since the user needs to work the paper in the proper fashion in order for their creation to be correct, and they can move on to the next level. Plus, there is a sense of fulfillment when one finishes their origami piece.
TikTok
If one really needs to kill time, look no further than TikTok. TikTok is a social media app that has an endless supply of short videos for the viewer to scroll through.
TikTok really is the perfect app if someone wants an hour of their time to fly by. The way their 'For You' page is coded with a specific algorithm, so only videos that the app thinks the user will like will pop up on their feed. Users can also make TikToks to kill some time as well by dancing to their favorite songs or making funny videos.
Duolingo
Duolingo has been very popular, especially recently with its social media accounts. It is an app where the user can learn a new language with just a small session every day.
Related: 10 Best Retail Store Apps That Are Actually Worth Downloading
The way Duolingo is designed makes for a very easy learning environment. The short lessons really sink into the user's brain, which makes it very easy for them to keep a streak and the app will remind the user if their streak is at risk. Plus, the user can choose whether to do the audio lessons, just in case they are in a spot where they are unable to listen.
Sudoku
Sudoku is one of the oldest and most popular time killers for a long time with its inclusion in newspapers like the New York Times. The player needs to fill out a 9×9 grid where each column, row, and 3×3 box all have the numbers 1-9.
Related: 10 Best Fitness Apps Available To Download
This is another puzzle game that is great for a waiting room or simply killing time in general. It works the user's mind and makes them think. The player will get an immense feeling of satisfaction when they fill up the board with all the correct numbers, and, with a different board every time, Sudoku will never stop pushing the user to their intellectual limits.
Words With Friends
Words With Friends is a great way to kill time, but also stay connected with loved ones. It is pretty much a game of scrabble that one can play with other users.
The user can have as many games going at once, so they can keep on playing if they are bored. Killing time with this game will also subconsciously expand the user's vocabulary, so they are learning while having fun! Finally, it is a great way to stay connected with friends and family that they do not see often.
Trivia Crack
Trivia Crack has been one of the best trivia apps for a long time. This game pits friends head to head in a battle of trivia in separate categories; art, science, sports, entertainment, geography, and history.
Again, this is a great app to kill some time with a family member or friend that the user does not see often. They can have multiple games going at once, so they will always have a match to play when they are in the mood. It will also expand the user's knowledge on a bunch of categories, while they try to have bragging rights over their opponent.
Jigsaw Puzzles
Jigsaw puzzles have been around for a long time. There are now apps where the user can complete puzzles on their phones.
Some say doing a jigsaw puzzle is relaxing and therapeutic, so should really check out electronic versions. Putting the pieces together that fit just right is very satisfying, and the user gets to see the completed images at the end of each one. One could start a puzzle and complete it and not realize that an hour just went by, so it is a great app for killing some downtime.
Fruit Ninja
Fruit Ninja was one of the main gaming apps on the App Store when it was released in 2010. It is a simple game as all the player needs to do is swipe their finger across the screen to cut fruit in half.
The fun and colorful graphics make it very entertaining for the player to keep chopping fruit. The game also tracks the player's high score, so there is always a goal and a score to beat. The player could be so keen on beating their own score that hours could go by, and they would not even notice it.
Next: 10 Best Apps & Programs For Writing Novels & Screenplays